Policy experts recommend the measure to make retirement planning more affordable for Canadians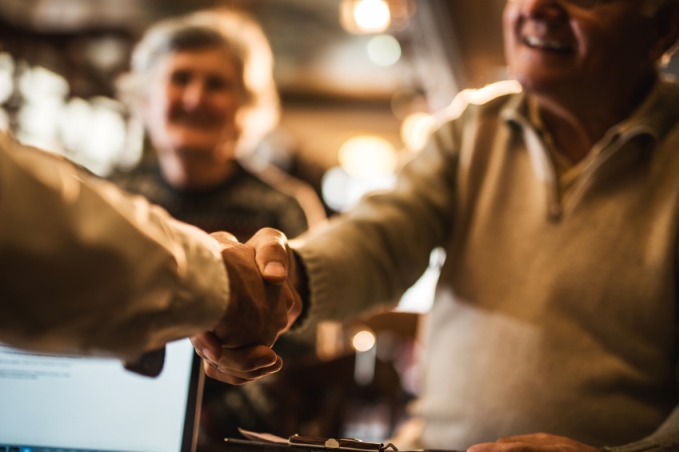 Allowing Canadians to defer claiming their public pension and old-age benefits for a longer time would be an immediate solution to current retirement-saving challenges, a new report suggests.
In a policy brief titled Deferring Receipt of Public Pension Benefits: A Tool for Flexibility, experts with the C.D. Howe Institute argued that extending the deferral period for Canada Pension Plan (CPP) and Quebec Pension Plan (QPP) benefits, as well as Old Age Security (OAS), to age 75 would make retirement planning cheaper for Canadians, particularly those who use RRSPs and defined-contribution plans.
"Extending the C/QPP and Old Age Security deferral periods is an immediate fix, right now, for sustainable public pension provision," said Antoine Genest-Grégoire, senior research associate at Université de Sherbrooke and one of the authors of the paper. "Our modelling shows this step could help retirees worried about running out of savings or not hitting their retirement income goals."
When benefits are taken later, the authors contended, they can cover a greater proportion of retirement needs. The increased amounts associated with deferred claiming would lower the amount of private savings that retirees require overall. Facing less pressure to save, Canadians would have more flexibility to prepare an optimal mix of private- and public-source retirement income.
Relying on private savings for retirement exposes people to greater risks, they added. If the markets fluctuate wildly or if they live too long, Canadians with limited savings set aside may end up outliving their private retirement funds.
"Deferring the start of benefits helps protect against this risk, because once public benefits are determined, they are guaranteed for life," the authors said.
Allowing a longer deferral period would also be helpful in curtailing overly prudent saving and planning. Facing an uncertain life expectancy and long-term care outlook, many retirees rein in their spending excessively, which impairs their lifestyle. The Financial Planning Standards Council and the Institut québécois de planification financière also recommend that retirement plans project capital depletion to occur no earlier than at 94 years of age.
"Efficient use of public pension benefit deferrals, however, can reduce the cost of this precautionary behaviour," the report said.