Former mutual fund rep also fined $150,000 for violations, which include investing outside of an MFDA member firm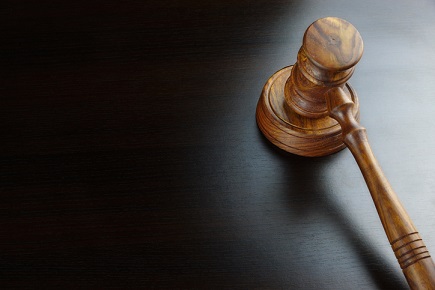 The Mutual Fund Dealers Association of Canada (MFDA) has imposed a fine and lifetime ban on a former Alberta dealing representative for collecting money from clients and using it in various activities and investments outside his member firm.
Blaise Leslie Szekely was registered in the mutual fund industry since September 1997. According to the MFDA, Szekely was employed as a dealing representative with Professional Investment Services (Canada) Inc. from July 6, 2009 to September 1, 2011. He then transitioned to Global Maxfin Investments Inc. ("Global Maxfin"), after which he worked at Sterling Mutuals Inc. ("Sterling") from January 13, 2016 to January 5, 2017.
Starting in November 2009, he solicited roughly $287,542 from two clients and two individuals for investment outside his member firm, and failed to fully repay or account for the money.
In addition, he engaged in personal financial dealings with two other clients by soliciting an estimated $80,000 for investment outside the member, agreeing to invest it on their behalf and pay the principal plus interest.
Szekeley also solicited from them another $10,000 to invest in a private, informal investment club that he operated outside the member. He co-mingled the amount with money belonging to himself and his mother in a venture to invest in futures contracts involving commodities.
He also failed to cooperate with an investigation by MFDA staff into his conduct commencing on August 30, 2017. Despite multiple letters being sent to Szekeley's address, as well as emails to his email address attempting to set a schedule, he failed to attend an interview with MFDA staff.
Because of his actions, the MFDA found him to be in contravention of MFDA Rules 1.1.1, 1.2.1 (now MFDA Rule 1.3), 2.1.1, and 2.1.4, as well as Section 22.1 of MFDA By-law No. 1.
Following submissions as to penalties by MFDA Enforcement Counsel, recognition of several mitigating and aggravating factors, and submissions by the respondent counsel, an MFDA hearing panel imposed the following sanctions:
A permanent prohibition of the Respondent's authority to conduct securities related business in any capacity over which the MFDA has jurisdiction;
A fine of $100,000 for engaging in securities-related business;
A fine of $50,000 for failure to cooperate with MFDA staff; and
An order to pay the MFDA $5,000 for costs of the investigation, including hearing preparation