The blood is in the water: A growing list of law firms circling Penn West.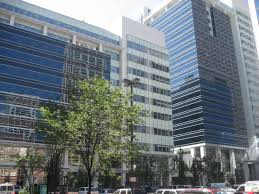 Last week WP ran a quick story noting the potential for a class action lawsuit against Calgary energy giant, Penn West, around recent accounting irregularities. At the time some commenters were quick to paint the law industry in a bit of a negative light. "These lawyers are ambulance chasers spewing hyperbole," said one commentator on the WP site.

Well, the naysayers have a point. Looks like the wolves are out and on the run. Yesterday, the list of class-action lawsuits against Penn West Petroleum Ltd. expanded as Toronto-based law firm, Rochon Genova LLP commenced a class action. The firm joins a growing line of those launching class action suits. Along with Rochon Genova, Ontario law firm Koskie Minsky LLP is said to be working on a $400 million suit along with Canadian class-action king Sutts, Strosberg. The Calgary Herald reports that Alberta firm Docken Klym has filed an action in that province, as has Merchant Law. A number of U.S. law firms are also said to be considering a suit. The smell of blood is in the water. Let the feeding begin.