The bull market may not be at an end, but investors who have done well might want to start protecting their gains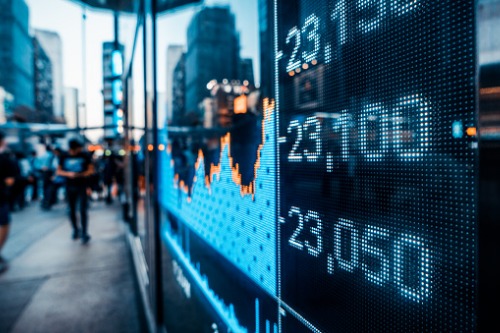 Sometimes, it's simply better to quit while you're ahead.
That was essentially the position taken by Alfred Lee, the director of BMO ETFs, in the recently released BMO ETF Portfolio Strategy Report for the first quarter of 2019.
"[W]e are now slightly increasing our weight to fixed income, a de-risking manoeuver we acknowledge is relatively early, given our expectation for asset prices to rebound in the first quarter of this year," he wrote. "However, our intent is to be more cautious in order to protect the strong performance or our strategy since inception."
Lee pointed to the uptick in equity-market volatility during the fourth quarter of 2018, noting that US stocks represented by the S&P 500 Composite saw the sharpest increase in implied volatility in spite of having the most-sound economic backdrop compared to the S&P/TSX 60, the STOXX 50, and the MSCI Emerging Markets Index. "Meanwhile, emerging market (EM) equities … experienced the smallest change in price fluctuations," he said, adding that BMO doesn't anticipate the unusual volatility relationship to last.
Taking the view that the underlying macro-economic fundamentals in the US remain robust, he suggested that covered-call ETFs may offer a chance for investors to access equities with additional yield.
Turning to the question of where the business cycle is currently, Lee noted the 0.49 reading of the Morgan Stanley US Cycle Index has never been significantly eclipsed, suggesting a cycle that's at or very near peak levels. Still, they note, recent sharp price corrections are inconsistent with the broader picture of economic data, indicating an aversion to risk that's more closely related to headlines than fundamentals.
"As these issues resolve, we believe exposure to low-volatility strategies … is a prudent way for investors to obtain defensive growth characteristics in a portfolio," he said.
He also noted that Canadian investors tend to underutilize US Treasuries, even though they have historically performed well during drawdowns and provide exposure to the US dollar, which often does better than the loonie when it comes to retaining value during times of distress.
"By decomposing U.S. Treasuries by term, investors can better implement the degree of protection they need in a portfolio," Lee said. While he acknowledged longer-term treasuries tend to have greater negative correlations to equity risk, he argued that ETFs with exposure to the mid-portion of the yield curve are still preferable as moderating interest-rate expectations have led to a fair degree of repricing with longer-term yields.
While BMO's analysts don't believe the current bull market has come to an end, according to Lee, they believe it's already late into the cycle.
"Rather than chasing returns in a late cycle rally, we will use this opportunity to move into defensive growth areas to protect the outperformance we have had in our strategy since inception," he said.