Advisors, how well do you know your clients? Here's four tips for getting to know them that much better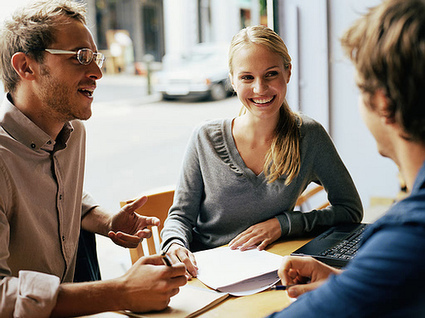 In a special guest article, Craig Swistun, Vice President with CC&L Private Capital Ltd, talks about how advisors can go about really getting to know their clients.
A compliant practice is a great practice. Taking the responsibility to "know your client"—
really
knowing your client; what motivates and drives them—allows you to provide better advice, build better relationships and most importantly build trust.
Here are some high-level ideas on how to make compliance work for your business that I've gleaned from working with independent advisors over the past twenty years.
Go Beyond the Form
To remain compliant, most firms rely on having an annual form completed by a client. And while the information on the standard KYC forms is important, you can certainly go beyond the form by ensuring that you engage in real conversations, regularly. Face to face meetings are always better than phone calls or voice mails.
Listen
Get your clients talking so that you can start listening. Ask open-ended questions -- those that cannot be answered simply "yes" or "no". Asking these questions to existing clients is just as important as asking them of prospective clients. Consider the difference between "Tell me about your plans over the next five years?" and "Are you comfortable with your investment plan?" One leads to a conversation, the other might lead to an information-gathering, client-knowing dead end.
Record
Whatever method you choose, take note of your client conversations. Some professional advisors will actually use their smart phone to record an entire meeting (remember to ask permission to do so before you start recording). A voice recording is easy and an excellent way to document and catalogue everything that was discussed. Be sure to archive these voice notes on your computer and ensure that they are backed up. They become a critical record of your conversations with clients.
Others, myself included, forgo audio recordings in favour of good old-fashioned note-taking. Paper and pencil style. I still think it is a good idea to ask permission to jot down a few notes during a meeting. Try and avoid writing down everything someone says. When you are focused on writing notes, you aren't focused on listening to their answers and truly engaging in conversation.
Report
So what did you learn in your meeting? If done properly, a proper meeting should be more than filling out boxes on a form. Reporting back to them that you heard what they said, appreciate their concerns, and are taking action is critical.
For instance, you may provide new clients with a written Statement of Investment Policy that accurately captures their unique circumstances. It doesn't stop there. Use every opportunity to report back to
all
of your clients. This way, if something was not properly communicated you have an opportunity to fix it before it becomes a problem.
Some simple ideas:
Use a formal agenda for each meeting that captures the client's situation. It takes only a moment to review the information. This is especially important for second or third meetings with potential new clients.
Post meeting, provide a written summary of the discussion you had including any action items that are to take place. I know some advisors that provide copies of their hand-written meeting notes to clients at the close of each session. Others prefer a well-written email that follows a day or two after the original meeting.
When it comes time to complete any more formal "KYC" paperwork required by an investment dealer, truly take the time to turn it into a conversation about the client's unique and individual goals.
It seems to me that knowing your client, acting in their best interest, and building a business are not mutually exclusive after all! Good practice habits lead to behaviours that can enhance the trust that clients place in you and your team.
The opinions expressed in the articles are those of the author and do not necessarily reflect those of Connor, Clark & Lunn Private Capital Ltd. Clark & Lunn Private Capital Ltd. takes no responsibility for any errors or omissions contained herein.

Related stories:
IIROC encourages investors to check up on advisors
Advisors urged to cut the sales pitch