Financial planner Christopher Dewdney on his experience as a Black Canadian and why there are still 'too many systemic barriers'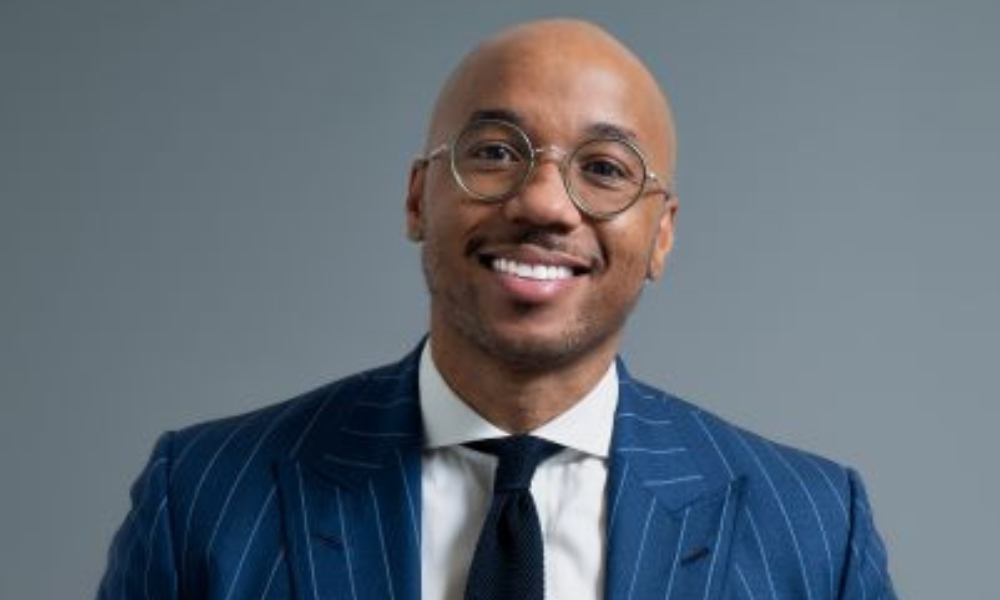 While Black History Month is an important time to look back on the contributions of Black Canadians, it's also an opportunity to reflect on the present state of the community. And while a lot of important work is happening to bridge the gaps in opportunity, there's still a lot left to do.
"Unfortunately, there are way too many systemic barriers," says Dewdney, certified financial planner and principal at Dewdney & Co. "There's this perpetual cycle of being behind and having difficulty catching up."
For Dewdney, the current reality echoes personal experience. He remembers how his mother, a new Canadian, raised him and his brothers in a suburb in Mississauga.
"My earliest memories were mostly as a young boy in Canada," he says. "Most of them were pleasant, but I grew up in a community where I was a minority. Kids would always ask why I was so different, why my hair was different, why my food was different … that kind of sticks with you."
As a first-generation immigrant household, Dewdney's family didn't enjoy the conveniences their wealthier neighbours took for granted. When they first arrived from Jamaica – at the time, it was just him and his mom – they had to live in other people's homes. Not having a car meant hauling groceries on foot and carrying the week's load to the laundromat. Vacations, it goes without saying, were out of the question.
While Dewdney didn't have a dad or older male role model growing up, he inherited a wealth of values and lessons from his mother. He recalls how she'd hold down two or three jobs at a time while putting herself through school, eventually graduating and becoming a nurse.
"She instilled the importance of work ethic and education into us," he says. "She didn't just speak about it; she actually lived it."
Dewdney took her example to heart. In elementary school up to high school, he had his first job plying a paper route. Later, he took on another job working at McDonald's while continuing to attend classes. Today as a successful advisor and financial professional, he's made it his mission to also become someone for young black Canadians to look up to and build a better life.
"There's unfortunately a misconception that success in our community comes from being a musician, like a rapper, or an athlete. And that's simply not the case," he says. "I take it as my duty and obligation to be as visible as possible. … if I can inspire even one child to see financial planning as an occupation where they can be successful, I believe I'll have done my part."
While a lot of progress has been made to raise awareness, there are still many gaps to fill. Statistics show that the unemployment rate among Black Canadians is almost double that of non-racialized Canadians. Black Canadian men earn $30,000 on average, compared to $60,000 for men who aren't a visible minority; for Black women, that gap is around $33,000 to $40,000 for non-visible minorities.
According to 2016 census data from Statistics Canada, 8.3% of members of racialized groups reported capital gains in 2015, compared to 11.9% for non-racialized groups. And while 30.8% of non-racialized Canadians reported getting investment income that year, only 25.1% of racialized Canadians said they got income from their investments. Black Canadians also fell disproportionately to the bottom half of the national distribution of economic family incomes, with 60% of households falling below that mark compared to just 47% of non-racialized Canadians.
In a study this week, Statistics Canada also reported that Black-owned incorporated businesses tend to not perform as well financially as those owned by white people or other racialized groups.
"I live in downtown Toronto, so I hear people talking about how elevated and expensive the real estate market is," Dewdney says. "The young people that are getting in are the ones with the ability to go to the Bank of Mom and Dad. But that's not an option in the Black community; half of them are not homeowners, and even more of them don't have income investment portfolios, or even capital to lend."
To help create change, he believes the industry has to improve representation by doing more to recruit advisors of colour. More broadly, he encourages all advisors to reach out to underprivileged communities and provide financial services and education. At his practice, he says they have a mandate to commit a certain number of hours per month to go into communities and speak, or take on accounts that don't meet their usual thresholds of AUM or income.
"I think as Canadians, we benefit from each other. We benefit from the diversity of our population, so we benefit from uplifting all communities," he says. "I understand that advisors run businesses and bills need to be paid, but I don't think that should be mutually exclusive from social, ethical activism and responsibility."