Toronto firm's venture into unconventional territory hits concerns, CEO suggests relisting on US or Canada stock exchange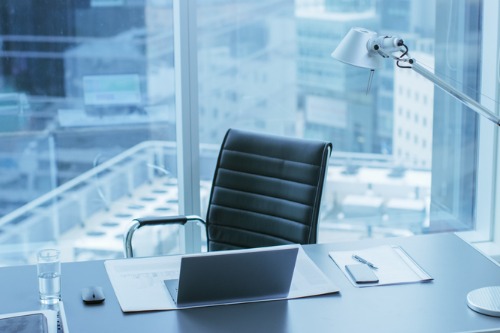 A Toronto investor with a $20 million interest in Bermuda's sole electricity provider has voiced concern the company is "incredibly undervalued".
IBV Capital founder and CEO Talbot Babineau had previously told WP about his "unconventional" interest in Ascendant Group, the parent company of Belco, which powers the island's electricity. The investment followed IBV's principles of looking between portfolio silos to make the most of inefficient market pricing.
It now owns about 10% of Ascendant, making it one of its largest shareholders. The Bermuda company announced in January it was exploring strategic options, including a potential sale.
Despite watching the stock price double over the past year from $10 to $20, Babineau has voiced concerns to fellow shareholders and urged the company to relist its shares in Canada or the US if it does not receive an adequate buyout offer. Ascendant is currently trading on the Bermuda Stock Exchange at about a 30% discount to its book value per share, which was $28.57 at the end of last year.
"An acceptable offer must meet our strong views on value, which is a premium to book value," Mr Babineau told The Royal Gazette. "It's also important that the other terms in a presented offer be consistent with those seen in North American transactions. We will be watching this very closely.
"If an acceptable offer isn't presented, the company should cease the sale process and proceed with creating value for shareholders by listing its shares on a North American exchange."
Babineau said he takes an "owner-operator" approach to his investments and visited the island a number of times to research the company and examine the political and regulatory environment.
Regulation of Bermuda's electricity sector had moved in the right direction, he said, particularly with oversight having been transferred from the Energy Commission to the Regulatory Authority.
He said: "It's transformed from a jurisdiction that had very little regulatory oversight of its electricity utility five or ten years ago to a sophisticated regulatory environment consistent with what you would see in North America — and that's a tremendously positive step.
"When you think about Belco, about the construction of the North Power Station, the cost-cutting initiatives the company can achieve and the option to relist on the Toronto Stock Exchange or the New York Stock Exchange, the company has never had a brighter future."
Babineau added that the independence of the regulator was critical in the ongoing process and highlighted Canada's experience as a case in point.
"We in Ontario will for a long time suffer from past decisions made at the political level on things that Bermuda is now going through," Mr Babineau said.
"We have the highest-cost electricity of any province in Canada, because of decisions made on renewable energy that have locked us into the poor position we are currently in.
"When I read through the IRP (Integrated Resource Plan) and some of the renewable submissions, I see some of the same mistakes being made and I wonder how realistic the submissions are in terms of the total cost of shifting electricity generation to renewables."