Company hits $24.5 billion in assets under administration and makes switch to state-of-the-art building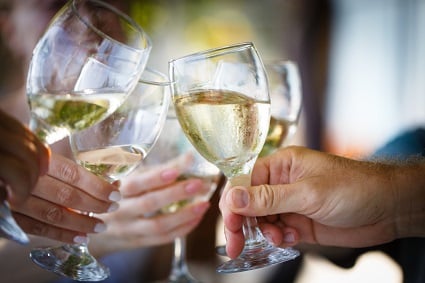 The
Investment Planning Counsel
(IPC), an independent dealer of financial services firm IGM Financial, has made a significant move after celebrating reaching $24.5 billion in assets.
The 20-year-old company has announced that it is moving to a start-of-the-art LEED Gold building in Mississauga after growing its team to 250 people.
Speaking exclusively to
Wealth Professional
,
Chris Reynolds
, co-founder, president and CEO of the IPC, believes the company needed a space that would accommodate its next era of growth.
"We wanted a space that would reflect how we worked with each other and how we worked with advisors," he said. "The new space has given us an opportunity to re-think the way we align our people to optimize workflow and enhance the ease with which we interact within and between teams, and with our advisors. Finally, but no less important, the new space allows us to improve our environmental impact and attract great new talent to the firm.
"The timing was right from an economic point of view as well - over the past few years, we've seen IPC Private Wealth - our high net worth offering - grow from an idea to a strong viable offering for our advisors. Through Counsel Portfolio Services, our portfolio services arm, we have continued to innovate and add new solutions to meet the needs of Canadian investors. So, in part, moving to this new space is also an opportunity for us to enhance our brand presence in the independent dealer space."
So what have been the key drivers in the company's rapid growth in recent years? According to Reynolds, two recent major acquisitions have been central in the company's success.
"Investment Planning Counsel has done two major acquisitions in the last five years which have contributed to our growth," he said. "From an advisor recruitment perspective, we are constantly looking to bring on top quality advisors to IPC. And, we're continuously working with advisors who are already with us to enhance their practice. We definitely see growth through our advisor network as a critical element of our future.
"On top of this, our IPC Private Wealth program continues to expand rapidly, and has gathered over $700 million in new assets in just three short years. Similarly, Counsel has enjoyed good growth over the years, and currently manages over $4 billion in assets. We see strong potential for growth in the mass affluent and high net worth market space in Canada. Investors, particularly those we refer to as the 'sudden money crowd' are under-served and we are working with our advisors so they can take advantage of the growth opportunities in this space."