A portfolio manager tells WP about the area of the market investors should be exploring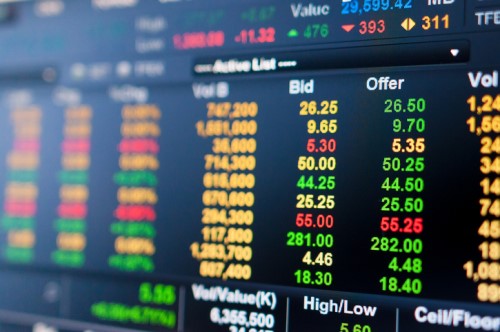 The US Federal Reserve will hike rates four times this year and twice next year, a total of six hikes before the end of 2019. That's the view of Blair Reid, senior portfolio manager, multi asset and income, BlueBay Asset Management.
If Reid's forecast is accurate, the Fed's strategy will likely chip away at assets that are sensitive to rate rises on US treasuries.
"As a result, we are fans of areas that are primarily less sensitive to US rate rises, like local currency emerging market debt," Reid said. "We also think that some emerging market currency is quite attractive in itself."
"So, in terms of our top picks for 2018, we like emerging market local currency sovereign and corporate assets because of their lack of sensitivity to changes in US rates, plus the potential of currency appreciation as well. We think that's an area of the market where investors could still get a double digit return if things go well in 2018."
Reid believes that financial contingent convertible bonds (CoCos) are positioned to perform well in the current environment. Tighter regulations around banks and financial institutions have made CoCos less risky and less susceptible to defaults. "We think, in the current environment, they are attractively priced and a good for area for investors to be exploring," Reid, who manages the RBC BlueBay Global Diversified Income ETF, said.
After enjoying strong performance in 2016 and 2017, Reid expects the high yield markets of the US and Europe to stagnate somewhat this year. He describes 2018 as being "more of a coupon year" for those high yield markets and expects Europe to suffer more than the US.
"What permeates a lot of bond markets with some type of underlying credit risk is very low default probabilities priced in," Reid said. "Looking at the big picture for the bond market, a lot of spreads have come in, in all types of corporate credit and emerging markets, but the probabilities of defaults have come in as well. Fundamentally, investors need to ask whether they are being paid adequately for the credit risk they are taking on in today's environment. We would say yes, you are being paid fairly for that risk.
"What would change our view on that would be if the probability of default, or actual defaults, pick up. If that happens, although we don't expect it to, it would make the current spreads look unattractive rather than fair."
Related stories:
Advisors give verdicts on interest rate hike
Rising to the challenge