Horizons poll reveals broadly bullish shared outlook, divergence on more nascent asset classes and sectors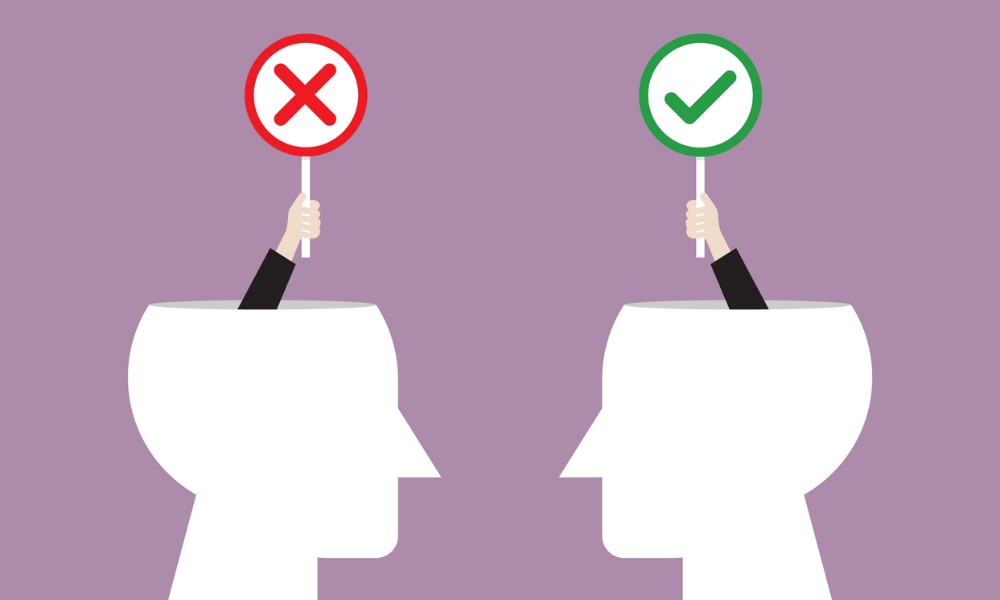 While advisors and investors are of the same mind on the outlook for most asset classes and indices this quarter, there are three thematic areas where the two groups don't see eye to eye.
The latest quarterly investor and advisor sentiment surveys from Horizons ETFs marked the first period wherein the firm looked at attitudes on two thematic areas: psychedelics – as represented by the North American Psychedelics Index, the benchmark for the recently launched Horizons Psychedelics Stock Index ETF – and the price of bitcoin.
The survey found that investors were 53% bullish on the prospects of the psychedelics space for Q2 2021. Advisors took a much less constructive view, with 41% lodging a neutral rating and just 39% saying they were bullish.
With respect to bitcoin, investors showed 52% overall bullishness, whereas advisors were much more pessimistic on the whole as 45% indicated bearishness.
"Psychedelics and bitcoin have been two of the most widely discussed areas of investing in 2021 and have captured significant attention," said Mark Noble, executive vice president, ETF Strategy, at Horizons ETFs. "That being said, both are also likely to demonstrate another characteristic of newer sectors and asset classes: volatility, so it will be a worthwhile exercise to continue to capture advisor and investor attitudes on both going forward."
Marijuana companies showed stellar performance in Q1, as reflected in the 35.59% performance gain of the North American Marijuana Index. The prompted confidence among advisors who registered an eight-percentage-point increase in bullishness over the previous study, which resulted in 41% having a bullish outlook. For their part, investors reported 66% overall bullishness following an increase of six percentage points.
As vaccine rollouts around the world fuel expectations of a global economic reopening, crude oil futures surged to end the first quarter with a 21.93% return. That prompted excitement among investors, who added six percentage points to reach 53% bullishness, and advisors whose bullishness accelerated by 17 points to reach 52%.
"While there is certainly an increased focus on green energy, a rapid global economic recovery will still nonetheless need be driven by key fossil fuels, such as crude oil," Noble said. "A combination of improving sentiment on the global economy and more tight supply seem to be driving a more bullish outlook for crude oil."
Energy stocks also went on a tear, registering a 28.25% return in Q1. Advisors consequently swung from overall neutral sentiment to overwhelming 69% bullishness coming from a 20% rise in confidence. On the other hand, investors took a muted view, trimming their positive sentiment by one percentage point to become 51% bullish overall.
And against a backdrop of robust stock markets and low interest rates, U.S. Treasuries proved unappealing to investors and advisors, who showed 34% bearishness and 41% neutral sentiment, respectively.