Despite support from multiple groups, a recommendation to give the ombudsman binding authority has not been followed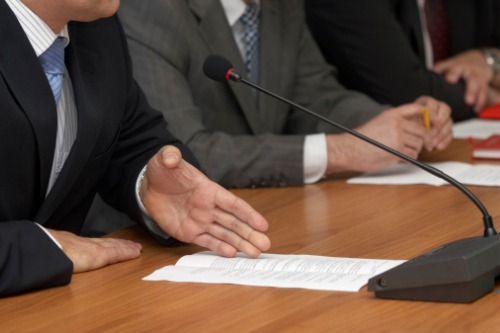 More than three years have passed since the release of the Battell Report, an independent review that determined a lack of binding authority in decisions prevented Canada's Ombudsman for Banking Services and Investments (OBSI) from helping wronged investors seek redress. Since then, that has not changed — and investor advocates are voicing their frustrations.
In an email to Grant Vingoe, chair of the CSA Joint Regulatory Committee (JRC) overseeing OBSI, the Small Investor Protection Association (SIPA) issued an ultimatum for the government: empower the OBSI with the ability to issue a binding decision, or stop allowing the industry and their regulators to promote it as a dispute resolution mechanism.
"Our Advisory Committee has expended an enormous effort attempting to get OBSI legitimized so investors have an acceptable means of dispute resolution," wrote SIPA President Stan Buell. Noting that civil litigation is "time-consuming and expensive," he blasted the industry for subjecting complainants to "seemingly endless delays and inadequate responses."
Criticizing the JRC's recent decision not to grant OBSI a binding recommendation mandate, Buell said that every case where investors get less than the amount recommended by OBSI reflects poorly on the OBSI, the CSA, and the wealth-management industry.
"The failure of the regulatory agencies to provide the investor protection suggested by the Securities Acts and the rules and regulations of the Administrators is unacceptable," he said, adding that putting dispute resolution in the hands of self-regulatory organizations and Canada's banking institutions is "an injustice to all Canadian small investors."
Read also: Scotiabank says so long to OBSI dispute mediation
That view was echoed by Liz Mulholland, CEO of Prosper Canada, in a separate email sent to Vingoe.
"Rules with inadequate enforcement are worse than no rules at all, as they provide consumers and retail investors with a false sense of security and tip the balance in favour of financial institutions," she said.
"[L]ow income seniors and members of other vulnerable groups … need a strong and impartial ombudsman service that can uphold the rules and compel full restitution when there is negligence or wrongdoing," she added. "Without this, they are largely powerless and financial actors can break the rules at their expense with impunity."
CARP, an advocacy organization for older Canadians with 320,000 members across the country, has also called on the JRC to grant OBSI the authority to impose compensation recommendations on the investment industry.
"OBSI's inability to bind firms to comply with its recommendations prevents it from fulfilling its role of securing redress for retail investors who've been wronged," Marissa Lennox, chief policy officer for CARP, said in an email to Vingoe. "This is a fundamental problem, which seniors are disproportionately affected by, that must be addressed."
This is not the first time that investor groups have spoken out in support of the recommendation to give OBSI binding authority. In a joint letter sent to Vingoe in February 2018, CARP, the Public Interest Advocacy Centre (PIAC), the Canadian Foundation for the Advancement of Investor Rights (FAIR Canada), and Kenmar Associates urged the JRC to indicate a specific timeline for it to take action on the Battell report's recommendations.
The Ontario Securities Commission's Investor Advisory Panel (IAP) issued similar calls a few months afterward. In its comments on the OBSI JRC Annual Report for 2017, the IAP reiterated its longstanding view that OBSI must be granted binding authority in order to provide investors fair, effective, and independent resolution of their complaints. The panel also called attention to "the persistence of industry low-balling" with regards to compensation, as well as the lack of retail representation across OBSI or in its governance structures — a concern that investor groups have likewise raised time and again.
Notably, even the OBSI Board of Directors has spoken in favour of the proposal. In its 2016 response to the report, it expressed a supportive view on the subject of binding authority, which it said was consistent with recommendations of previous external reviews and with OBSI's years-held public position on investor representation.
"However, OBSI does not have the power to unilaterally determine its powers," the OBSI board said.