A class action has been filed against a bank-owned asset manager for paying trailers to discount brokers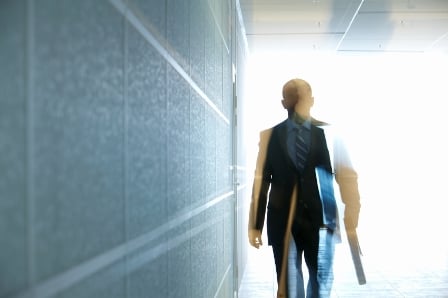 An investor advocacy group is speaking out against regulators, alleging that they did nothing to prevent a "discount broker scandal" that's culminated in a class action against a bank-owned asset manager.
"[W]e, among others, have publicly pleaded with SRO IIROC and the CSA to stop the carnage," said Kenmar Associates in a newly published note. "Nothing was done … now we face judgement day."
The group noted a class action suit filed by law firm Siskinds against TD Asset Management for "knowingly paying trailer commissions to discount brokers for services they couldn't articulate and advice they knew would never be provided." The suit seeks $200 million on behalf of affected investors, which Kenmar said undervalues the issue.
Both the Investment Funds Institute of Canada (IFIC) and other investor advocates have called for the exclusion of investment funds intended for the advice channel from discount brokerage platforms. But IIROC's final Guidance on Order Execution Only Services and Activities, Kenmar pointed out, stopped short of banning the practice; instead, the organization acknowledged that such funds pose a conflict of interest for OEO firms that aren't allowed to offer advice.
"In cases where certain funds are only available in versions that pay trailers for advice, IIROC expects firms to 'mitigate the conflict by, for example, rebating the portion of the trailing commission that is related to advice,'" the group said. It argued that leaving the discounters to come up with the remedies will virtually guarantee delays, inconsistencies, and investor confusion.
Discounter Questrade, according to Kenmar, currently offers a full trailer-rebate program that charges a flat monthly processing fee of $29.95, which means investors' mutual-fund holdings with the brokerage have to be large enough to make it worthwhile. Meanwhile, regulators and IIROC allow series D funds to charge much lower trailing commissions — typically 25 bps for an equity fund —as compensation for the "trading platforms and related services" that they provide.
"Investor advocates expect these trailing commissions to be fully reimbursed to clients for years of paying for advice that they didn't receive," the group said, estimating that brokerages could owe their clients more than a billion dollars.
It also contended that IIROC has issued contradicting stances on conflicts of interest. Wendy Rudd, senior vice-president for member regulation and strategic initiatives at IIROC, reportedly said the organization seeks a "balance between doing the right thing for investors while minimizing the negative impact on the dealers." However, previous statements from the group say that its rules require conflicts to be resolved in the best interests of clients.