The change, they said, would resolve an unbalanced situation for retail investor complainants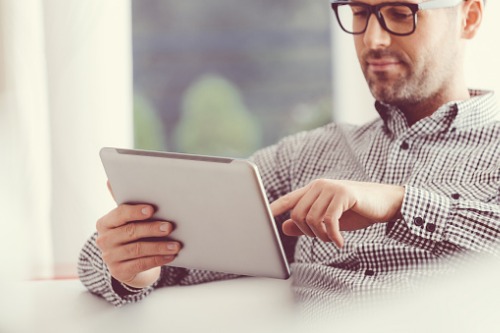 Following a joint notice released by Canadian securities regulators and self-regulatory organizations, an advocacy group is calling for a rule change that it said would help resolve an imbalance in retail investor complaint resolutions.
Binding authority remains out of OBSI's grasp
Last Thursday, the Canadian Securities Administrators (CSA), the Investment Industry Regulatory Association of Canada (IIROC), and the Mutual Fund Dealers Association of Canada (MFDA) published the Annual Report of the Joint Regulators Committee (JRC) of the Ombudsman for Banking Services and Investments (OBSI).
Among the major activities noted in the report was the monitoring of compensation refusals and settlements below OBSI's recommendations in relation to valid investor complaints. The JRC noted that just as in 2017, there were no compensation refusals in 2018. It went on to say that approximately 8% of cases in 2018 were settled for amounts less than OBSI's recommendations.
Refusals and lower-than-recommended settlements are possible because the recommendations made by OBSI have no binding authority. In one section of the report, the CSA said it considered empowering OBSI through a regulatory framework, which it said would require legislative amendments, changes to OBSI processes, enhanced regulatory oversight of OBSI, and consideration of a need for a review mechanism for OBSI decisions.
"The CSA has decided to continue to monitor refusals and settlements for less than recommended amounts, as well as the impact of the Joint Notice, before further considering whether to move forward with the work necessary for binding decisions," it said.
Balance in transparency urged for investor loss calculations
In a letter sent to IIROC President and CEO Andrew Kriegler, Ken Kivenko, president of Kenmar Associates, expressed his disappointment.
"[W]e totally disagree with this decision not to follow the Independent Reviewer's recommendation," he said, referring to a 2016 report that recommended the institution of binding resolutions as part of OBSI's powers.
Kivenko also called for a change to IIROC regulations that would let complainants make better-informed decisions to accept or not accept final settlement offers from errant dealer firms.
Currently, If OBSI find the firm has caused a loss, they will recommend a settlement that aims to make the client whole. OBSI's loss calculation methodology, which accounts for non-financial losses associated with factors such as distress or inconvenience, is displayed on its website. However, firms dealing with investor complaints are able to refuse or offer lower settlements without disclosing their own methodologies.
To amend the situation, he has urged the amendment of IIROC Rule 2500 B: Client Complaint Handling to require member firms to publicly disclose their loss-calculation methodologies. Such a requirement, he said, could be easily satisfied by prominent posting on the member website.
"Right now the information asymmetry is to the complainants' detriment," Kivenko said.
In a separate message to the IIROC chief, Kivenko also asked that IIROC require all member firms to explain themselves when they offer less than what OBSI recommends in disputes with aggrieved investors. Should IIROC find that a complaint wasn't addressed fairly, the watchdog would require the firm to follow the OBSI recommendation. But if IIROC finds that the OBSI assessment is incorrect, the regulator would advise the ombudsman.
"This would bring the IIROC policy in line with the MFDA," Kivenko said, emphasizing that vulnerable investors who get "low-ball" offers are being left in limbo with expensive litigation as their only alternative.