Bank representatives were recorded using questionable means to push the controversial product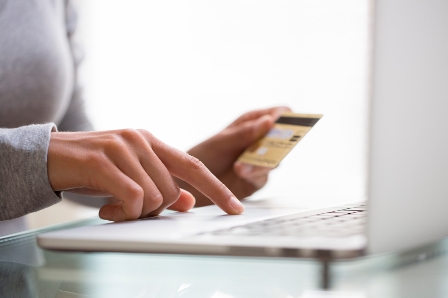 A new report is raising fresh concerns about the sales practices used by bank representatives in selling customers a product that promises to help with credit-card payments during times of emergency.
The product, known as credit-card balance insurance or balance-protection insurance, has been panned by many experts for the high fees it comes with, as well as the exclusions that reportedly limit the chances of making a successful claim.
"It's expensive, it doesn't cover a lot of situations, and it pays out a very small amount most of the time," John Lawford, consumer rights lawyer and executive director of the Public Interest Advocacy Centre (PIAC), told CBC News.
In a hidden-camera investigation of BMO, CIBC, and Scotiabank branches in Toronto, CBC News found employees using questionable tactics or confusing and inaccurate information to sell the insurance in the course of a credit-card application process. A fourth investigation was done at an RBC branch, where the product was not offered.
A CIBC employee was filmed adding the insurance to a credit card without giving the undercover reporter a chance to decline the offer. After being told to remove the coverage, she acknowledged that she should have asked before attaching it to the credit card.
Meanwhile, an employee at BMO had difficulty explaining the features of the credit-card insurance, eventually deciding to read a description from a brochure. At Scotiabank, an employee incorrectly said that the bank's credit-card insurance product pays off the entire credit-card balance in the event that the cardholder lost their job; in fact, the bank's balance insurance pays only 10% of the balance, up to a cap of $5,000.
Customer service representatives reportedly interviewed by CBC aired concerns about pressure to meet sales targets. According to one unnamed source, he and others are pushed to follow scripts and sell credit-card balance insurance to every customer who applies for a credit card. In some cases, he said, they would sign customers up for such products behind their backs; occasionally, they would also not inform customers that the coverage was optional — despite having a legal duty to do so.
A May report from the Financial Consumer Agency of Canada (FCAC) concluded that credit-card balance protection is "problematic," and the tactics employed in selling the product represented a "high risk" to consumers as it was "often sold without the appropriate explanation of how it works."