WP caught up with the two men at the heart of the deal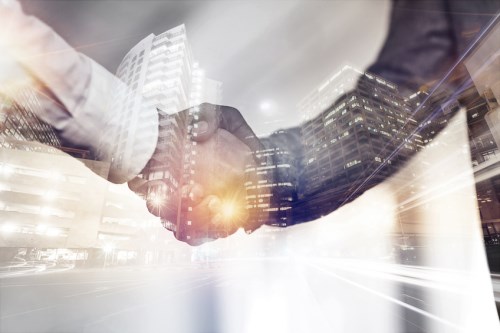 As with so many big deals, a friendship and deep mutual respect helped to make it happen. While the purchase of Excel Funds by Sun Life Global Investments may come as a surprise to many, for the two men behind the deal it was a natural next step.

Rick Headrick, President, SLGI, and Bhim D. Asdhir, President and CEO of Excel Funds, have known each other for over a decade and become close during that period. As a result, the deal was smooth and avoided the common roadblocks that so many of these transactions encounter.

"The relationship has been, from my perspective, terrific for a long time, both on a business and personal level," Headrick says. "Bhim and I share a common vision and have stayed in touch for a long time, but it's only been fairly recently that we started talking about getting the two firms together."

The deal will see SLGI take control of Excel Funds' $700 million in assets under management. Although Asdhir is excited by the prospect of partnering with Sun Life, he does admit that it was a tough decision to sell, especially considering how well his firm's funds have been performing recently.

"We could have continued to grow but having somebody like Sun Life, a massive institution worldwide, endorsing emerging markets and putting their resources behind it was very intriguing for me and my organization," Asdhir says. "The mutual fund industry in Canada is over a trillion dollar business and less than 2% is in emerging markets, yet that is where the growth is."

"By aligning with an institution like Sun Life, this asset class of emerging markets could easily account for 10% of the Canadian market in the next five years."

Asdhir will become a key member of the SLGI executive team and act as the firm's voice of emerging markets. For Headrick, getting Asdhir on board as part of the day was equally as important as acquiring Excel Funds' business.

"I admire everything Bhim has done, he's a real innovator in the industry and now we get him on our team to help us get to the next level," Headrick says. "The mutual funds have performed very well and we believe strongly in the asset class, but it is Bhim himself that is an important part of the equation."

India has been a main focus of Excel Funds and with the Indian market up over 20% this alone, SLGI's move looks like a wise one. The strong economic fundamentals have been supplemented by Prime Minister Narendra Modi's government, which has implemented several pro-growth reforms since Modi's election in May 2014.

The introduction of the GST on July 1st of this year will unify India's complicated state and centralized tax structures into a common marketplace, which Penkar believes has the potential to drive India's growth as much as 100 – 150 basis points higher by in the medium to long-term. Another significant recent reform was demonetization, which was introduced in November of last year.

"When you think about the demographics in India, they favour more and faster growth than in developed markets," says Sadiq S. Adatia, Chief Investment Officer at Sun Life Global Investments. "We will continue to see multinationals focus their attention and revenue growth in the region. Also, the financial system is getting stronger it's getting easier for people to invest in the region. It's getting more mainstream and more people are seeing the benefits of having Indian equity exposure."


Related stories:
Sun Life Global Investments to acquire Excel Funds
Have investors missed the emerging markets opportunity?