Two thirds of Canadians are making more purposeful buying decisions, and carefully planning their purchases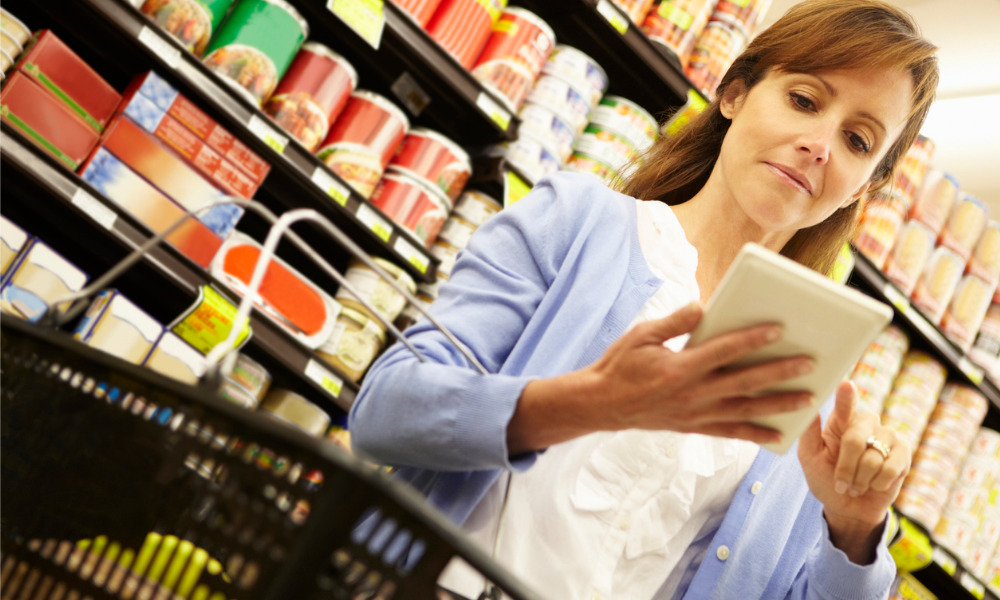 As inflation puts the pinch on Canadians' purchasing power, new research has revealed an increasing trend of buyers making mindful decisions and making every dollar count.
According to the research commissioned by Interac, nearly nine in ten (86%) of Canadians say their money doesn't go as far as it used to.
As inflation and rising interest rates add to the affordability challenges faced by households two thirds (67%) of Canadians are engaging in "intentional spending," the practice of making deliberate purchasing decisions that are consistent with one's financial objectives and personal values.
Over half (55%) of Canadians say they are less likely to make impulsive purchases now than they were before the pandemic, and 67% of people say they carefully plan their purchases today.
Read more: How to redirect your clients' "revenge spending" to align with their values
One third (33%) of Canadians say they try to only buy things that have special meaning for them; 65% only buy what they need rather than what they want; and 57% say they try to be more frugal with their money.
Around two thirds (64%) of Canadians who engage in intentional spending pause and consider their purchases before making them.
With money worries rising across the board, fewer than one in five Canadians (18%) associate intentional spending with a feeling of being restricted. In fact, 77% linked it with positive concepts such as feeling in control, disciplined, empowered, considerate, and happy.
Read more: How can millennials toughen up to reach their financial goals?
With borrowing costs soaring along with rising rates, four in ten Canadians (44%) say they are reluctant to use credit and prefer to only spend the money they have, which points to debit as a useful tool for managing spending.
The study also found various demographics confront different pressures. Compared to 20% of Boomers, 50% of Gen Z adults say their increased social activities have led to higher spending. Based on transaction data, Interac found debit spending at restaurants and eating places rose 7% in the summer compared to this past spring; spending at bars and theaters also rose by 15% and 22%, respectively.
The pandemic also dramatically impacted many Canadians' spending habits of many Canadians, as nearly half (47%) say they now look for bargains and sales when shopping.