Half of respondents feel financially worse off now compared to a year ago, reflecting worst levels of pessimism since 2010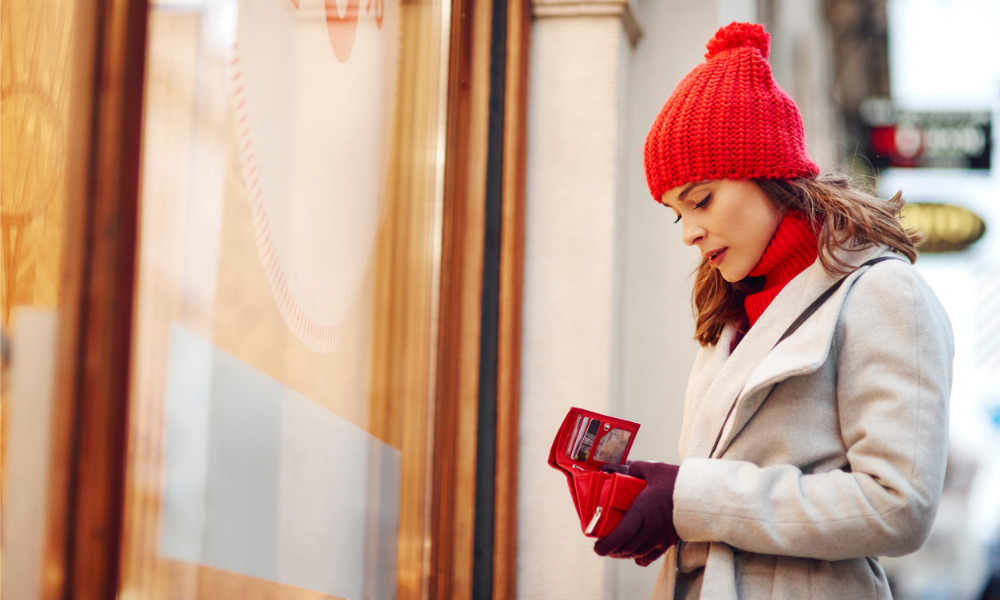 Canadians' financial optimism has declined over the past two years – and it's dampening their Christmas spirit.
An Angus Reid Institute poll reveals that more than half of Canadians expect to spend less money on Christmas this year, with 56% of respondents cutting back on Christmas spending on presents, decorations, parties, and other items.
A little fewer than half of those with family incomes above $200,000 (45%) said they plan to spend less. Approximately three in five (61%) said the same.
"Half say they are financially worse off now than they were at this time last year, the highest level seen in ARI's [Angus Reid Institute] tracking dating back to 2010," the report said. "Few (13%) have seen their financial picture brighten in the last 12 months."
Based on the ARI report, about three-in-ten (31%) people feel pessimistic about their financial status in the next year, a 2-percentage-point rise from the previous survey. Meanwhile, 20% of Canadians believe they will be better off financially a year from now – a reflection of a continuous negative trend as compared to 2020, when Canadians expected a better financial picture to emerge after the first year of the COVID-19 epidemic – while 41% believe they will be in the same position.
Nova Scotians are the most uncertain about their finances (43%), followed by Saskatchewan (42%), and New Brunswick (41%).
Many Canadians have also limited their purchasing in comparison to a few months earlier. Nearly nine-in-ten (87%) say they have cut back on spending in recent months, up from 80% in August.
According to the research, nearly two thirds (64%) of respondents had reduced their discretionary expenditure, representing a seven-point rise from August.
More Canadians are also cutting down on their travel plans, with 37% cancelling or limiting their holiday plans, up 5% from August (32%).
Charitable giving looks to be another casualty of the inflationary environment, according to many. This comes as organizations throughout the country grapple with mounting expenditures and declining donations.
In recent months, older Canadians are more likely to indicate they are giving less to cut back on expenditures. Two-in-five people over the age of 54 say they have reduced their philanthropic giving. This is especially noteworthy because elderly Canadians are far more inclined than younger generations to contribute, and to give more.