BMO survey reveals sharp decline in overall financial confidence, with large majority reporting increased worries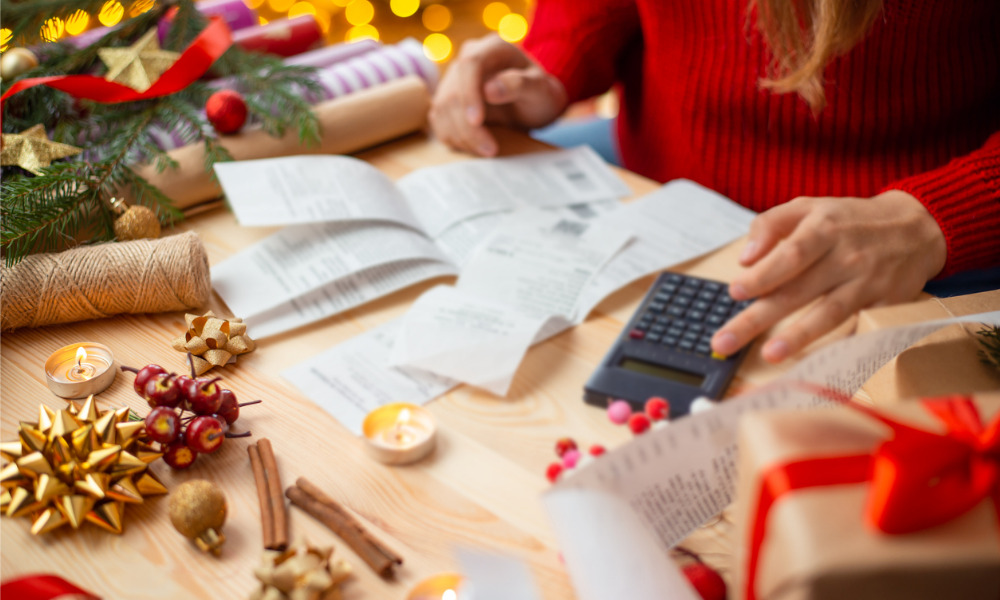 A new survey from BMO has added to mounting evidence of the impact that economic challenges are having on Canadians' holiday spirit.
Among the Canadians who responded to BMO's latest Real Financial Progress Index survey, 77% agreed that the cost of living is affecting their choice to spend money on the holidays.
Compared to a year ago, when 75% of Canadian adults reported feeling confident about their financial situation, BMO found only 69% feel the same today.
To lessen the impact of the present economic situation this Christmas season, Canadians are adapting their spending in a variety of ways as they continue to feel the strain of inflation on their finances.
According to BMO's research, 37% claim they'll buy less expensive presents; 33% will cut back on big purchases; 24% intend to stretch out their purchases over a few months; and 28% plan to save money by giving gifts to fewer people.
Furthermore, 63% of Canadians no longer expect to proceed with major purchases like buying a vehicle or a home, while 42% want to change or postpone big purchases they were planning to make this year.
To pay for their Christmas purchases this year, younger Canadians (ages 18 to 34) say they are more likely to rely on their savings, debit cards, and buy now, pay later (BNPL) schemes.
Moreover, 82% of Canadians believe their financial position is making them more anxious. Housing prices (71%), family-related expenses (68%) and worry about unanticipated spending (84%) are the three main causes of financial concern, according to the report.
Additionally, 51% of Canadians report having financial worry due to credit card debt, while 68% of people in the 25–34 age group say they are having trouble making their payments. Canadians between the ages of 45 and 54 (54%) claim that paying their medical costs is stressing them out financially.
Gayle Ramsay, Head, Every Day of Banking, Segments & Customer Growth, BMO stated, "In addition to setting and following a holiday budget this year, it is crucial for Canadians to create a financial plan for 2023. As we head into the new year, a key to alleviating financial anxiety will be learning how to protect financial progress you have made already, and how to continue making progress through a challenging economy."
Nearly half (43%) of Canadians report that their financial New Year's resolutions have changed because of inflation.
"Given the highest inflation in four decades and the fastest interest rate increases in three decades, it's not surprising that Canadian families, especially younger ones, are feeling substantial strain on their finances and well-being," said Sal Guatieri, Senior Economist, BMO. "The relatively good news is that policy rates are expected to stabilize in 2023 as inflation slows, setting the stage for potentially lower borrowing costs in 2024."