Delivering value to investors, supporting industry transformation, and strengthened enforcement are all part of the plan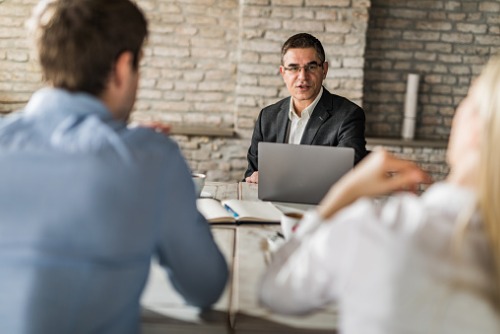 The Investment Industry Regulatory Organization of Canada (IIROC) has announced its updated three-year strategic plan, as well as its priorities for the 2020 fiscal year.
"Our three-year plan reflects external trends and realities with new and increased investments required to support the industry's transformation as it strives to better serve Canadians and our vision to be a leading-edge regulator," IIROC said in a 24-page notice.
The self-regulatory organization retained its original mission statement to "protect investors and support healthy Canadian capital markets." In support of that mission, it identified seven key strategies on which it would focus for the next three years:
Deliver value for Canadians and the financial system;
Support industry transformation;
Leverage data and analytics;
Help firms with compliance;
Strengthen enforcement;
Drive efficiency and operational effectiveness; and
Attract, retain, and enable skilled people
IIROC said it would include protecting vulnerable investors among its areas of concentration, including working with the CSA on a proposed "safe-harbour" rule to let dealers put a temporary hold on accounts where financial exploitation or diminished capacity of elderly client's is suspected. Another key area is to develop proposed competency profiles for IIROC approval categories of individual registrants, which would support a robust proficiency regime.
Referring to findings from research it conducted last year, the self-regulatory organization also acknowledged the need to modernize their rules and regulatory approach, as well as reduce risks associated with innovation. Among the initiatives they said they would pursue were to establish an Industry Transformation Working Group; identify rules and guidance that create unnecessary process and costs, or hinder the appropriate use of technology; and collaborate with regulatory partners to improve the efficiency and effectiveness of regulation in Canada.
IIROC is also planning a step forward in digital asset regulation as it partners with the Canadian Securities Administrators (CSA) to incorporate industry comments on their proposed framework for crypto-asset trading platforms. "In tandem, our internal working group will continue to build IIROC's expertise regarding crypto-assets and consider what rule amendments and/or new rules and oversight approaches may be required to accommodate these new platforms," the organization said.
To support its enforcement efforts, IIROC said it would use a big-data framework coupled with the use of cloud technology to make better predictions in anomaly detection and risk assessment, as well as bring efficiencies to manual processes.
For fiscal 2020, the group also wants to work toward a broader enforcement toolkit across different territories and provinces. It's also looking to approve and finalize two programs of alternative disciplinary action, a minor contravention program and early resolution offers, which it previously said would "provide more flexibility in how individuals and firms are disciplined for breaking IIROC's rules."