The public-interest regulator is now able to use a full enforcement toolkit in three jurisdictions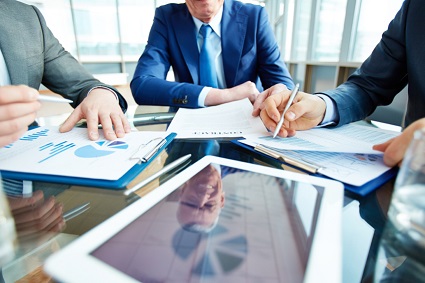 The Investment Industry Regulatory Organization of Canada (IIROC) has applauded the Government of Nova Scotia for its proclamation of legislation to strengthen investor protection.
"With the passage of Bill 67, Nova Scotia is the third province to give IIROC the full enforcement toolkit, joining Alberta and Quebec," IIROC said in a statement Friday.
The bill, which amends the Nova Scotia Securities Act, has provided IIROC with additional legal authority to effectively and consistently enforce its rules and sanction violators. The amendments have opened up new deterrent opportunities for IIROC, including:
The ability to enforce fine collection against individuals that engage in misconduct;
Authority to collect and present evidence during investigations and at disciplinary hearings; and
Protection from malicious lawsuits while acting in good faith to carry out its public interest mandate to protect investors
Aside from Nova Scotia, Alberta, and Quebec, IIROC has the authority to collect fines in Prince Edward Island, Ontario, Manitoba, and British Columbia. The public-interest regulator has been getting increased enforcement powers from provinces since January last year.
"We thank Finance Minister Karen Casey, the Government of Nova Scotia and the Nova Scotia Securities Commission for taking a leadership role in giving IIROC the full enforcement toolkit we need to protect investors," said IIROC President and CEO Andrew J. Kriegler.
The development was also welcomed by senior-protection advocacy group CARP. "Too many of our members have experienced financial loss," said CARP National Director of Law, Policy and Research, Laura Tamblyn Watts. "These amendments to Nova Scotia's securities legislation ensure that IIROC is in a better position to deter wrongdoers from taking advantage of seniors and their hard-earned retirement savings."
Senior protection has been receiving increased attention throughout the investment industry. According to 2017 figures from IIROC, seniors figured in almost 40% of all the cases it reviewed across Canada, as well as around 30% of prosecutions. The Investment Funds Institute of Canada (IFIC) has also bolstered its Vulnerable Investors Resource Centre this year with a three-video series to help advisors and their firms address the unique needs of elderly clients.
In its latest Annual Summary Report for Dealers, Advisers and Investment Fund Managers, the Ontario Securities Commission (OSC) highlighted shortfalls in KYC information collection as well as suitability recommendation processes that were revealed in an industry-wide review. In March, it announced a seniors strategy that encompasses several initiatives that respond to the needs of older Ontarian investors.