The guidance follows a report stressing the importance of facilitating innovation in the wealth industry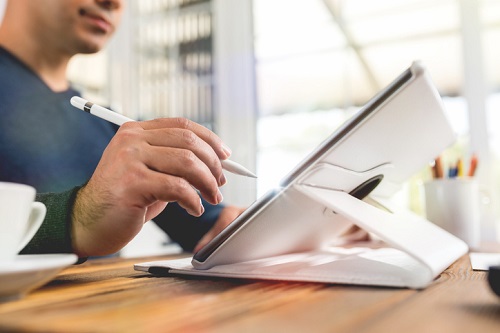 Following its report on the evolution of advice in Canada, Investment Industry Regulatory Organization of Canada (IIROC) has published updated guidance that clarifies and reminds investment firms that they have leeway to give clients the option of using electronic signatures or "e-signatures" in contracts and consent forms.
"IIROC recognizes the importance of facilitating innovation and is committed to providing guidance that makes it easier for firms and Canadian investors to make the best use of technology," said Andrew J. Kriegler, IIROC's president and CEO. "IIROC's principles-based rules are designed to give firms the flexibility to choose the form that a signature may take – be it by physically committing pen to paper or the convenience of using an e-signature."
According to the guidance, dealers may choose the form of signature — wet signatures or e-signatures — that they will require or accept. Whichever form they choose, dealers must have proper policies and procedures (P&Ps) in place to meet IIROC's signature requirements.
"We have heard that, in some circumstances, Dealers have inappropriately delayed transfers due to their wet signature policy," the IIROC guidance said. In cases where a dealer requires a wet signature and receives an account transfer request from another registrant with an e-signature policy, the guidance said, the former should act in good faith by informing the other registrant of its wet signature policy as soon as possible. Similarly, it should provide guidance on the information required to facilitate a timely account transfer.
"Also, we expect a Dealer's signature policy to be applied consistently," the guidance added. "For example, Dealers should not have different signature policies for transfers-in and transfers-out."
IIROC's clarification also stressed that e-signature P&Ps that are applied must be consistent with all applicable laws. These include the Uniform Electronic Commerce Act (Canada), the Personal Information Protection and Electronic Documents Act, provincial legislation related to electronic commerce, and any other laws that may apply to a subject relating to signature requirements.
The guidance also reminded dealers that some contracts and documents — including certain Powers of Attorney, wills, and trusts — require a wet signature under applicable laws.
"In a highly evolving digital landscape, it's important for investors to not only have access to a broad range of investment advice and services; it's equally important for them to have the convenience of e-signatures in a protected, regulated environment," Kriegler said.