Head of new private company advice unit highlights need for expertise, entrepreneurial approach in advising business owners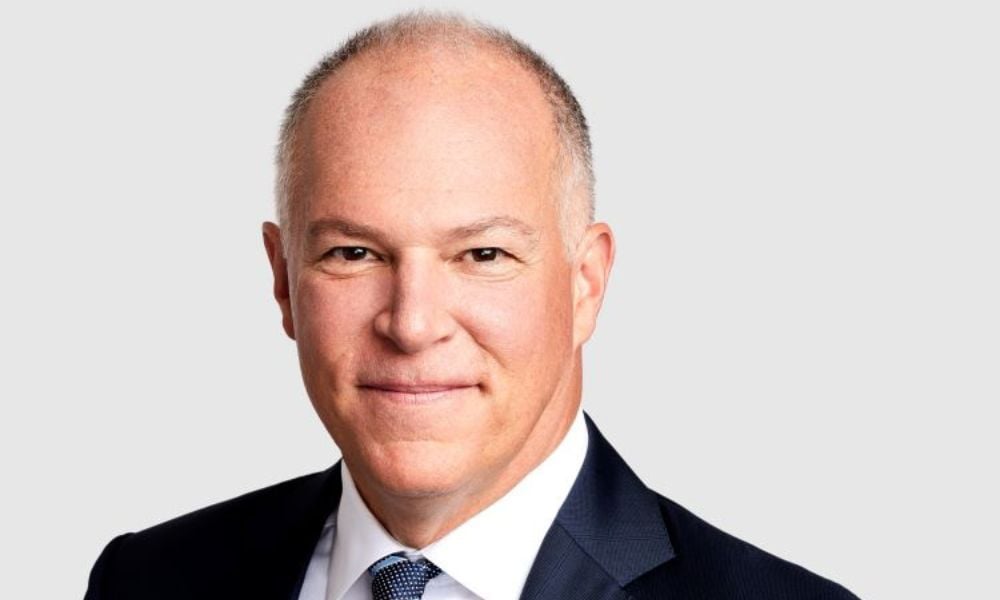 It's been several weeks since IG Wealth Management announced its new comprehensive advice service for Canadian business owners, and its newly onboarded leader is excited for what's in store.
"IG Wealth Management is the largest independent dealer in Canada, and they're a leader in the advice business," says David Turnbull, who leads IG Private Company Advisory at IG Private Wealth Management.
"As a firm focused on advice for clients, and having a focus on the high-net-worth and ultra-high-net-worth client space, it's important for us to be able to provide services for business owners, who represent so much of the HNW segment."
A $2-trillion opportunity
Turnbull's wealth of knowledge includes more than a quarter-century of investment banking and capital markets experience, along with both CFP and CFA designations. As someone who's also founded companies, Turnbull is passionate about building value in mid-market companies whose annual revenues typically fall between $20 million and $500 million.
Citing Statistics from the Canadian Federation of Independent Business, Turnbull says around three fourths of business owners are planning to sell over the next ten years, which would represent a $2-trillion transfer of wealth. That's nearly half of Canada's wealth market, which comprises $4.4 trillion in assets according to figures from Investor Economics.
"For many business owners, this is their most significant transaction," he says. "It requires expertise from someone who's in the business of doing this and can not only advise and guide them through the process, but also enhance value for the process."
IG is well equipped to provide that guidance, Turnbull says, with an advice platform that includes more than 3,000 advisors across the country. He says that focus on advice, along with an "impressive" management team that can make decisions quickly, aligns well with his personal desire to support business owners.
"It was just a really good fit in terms of the business that I offer, as well as where they wanted to grow and expand IG," he says.
'We take an entrepreneurial approach'
While the business of providing advice to business owners isn't exactly a blue ocean, Turnbull says IG aims to differentiate itself in several ways.
First, there's the scale and quality of its advice service. IG's Private Company Advisory business is focused on providing advice for two types of transactions: mergers and acquisitions, and corporate finance transactions, which concentrates specifically on raising capital from institutional sources. To ensure quality, it's looking to hire top-notch investment bankers and provide "extensive" analysis of the transactions business owner clients are considering.
"The second differentiator would be our focus on business strategy. We take an entrepreneurial approach in advising and managing the transaction," Turnbull says. "We're focused on creating and maximizing value for the business owner."
The small business advice unit also boasts a competitive business model; with more than 3,000 advisors across the country to leverage in order to originate transactions, it's able to mitigate a steep cost that most of its competitors face. Backing from IGM Financial group of companies, meanwhile, lets it obtain data and analytics on public and private companies at a relatively lower price point as it accesses the buying power of the larger group.
Data and analytics are just the tip of the tech iceberg. To deliver solutions more quickly to business-owner clients, the private company advisory business is also looking to automate its processes as much as possible with financial models and CRM systems, among other elements.
While all business owners face challenges from inflation, interest rates, and a potential recession in the near term, Turnbull notes the actual impact will vary depending on the industry they're operating in.
"Clearly, some businesses will be impacted more than others," he says. "As we enter a higher-interest rate environment and potentially more volatile times, it's more important than ever for them to have advice, especially for transactions that require expertise to navigate and execute."