The industry group's response calls for changes to rules, rule-making processes, operations, and systems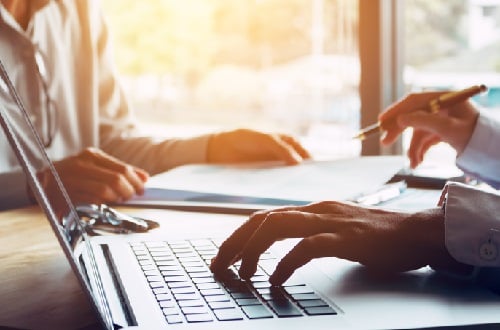 The Investment Funds Institute of Canada (IFIC) has submitted its response to a consultation on reducing the regulatory burden for issuers launched last month.
In a letter to the Ontario Securities Commission (OSC), the IFIC expressed its support for the regulator's initiative to help Ontario businesses be more competitive through the establishment of a Burden Reduction Task Force.
.@ific has filed its submission responding to the OSC's Staff Notice 11-784 on regulatory burden reduction https://t.co/hfnjbmIsK6

— IFIC (@ific) March 1, 2019
"Reducing the regulatory burden is a desirable and commendable goal for all stakeholders," the letter said. "Regulation imposes costs to the regulatory agency … costs to the firm … and costs to the economy … All of these costs are ultimately borne by the investor."
The IFIC urged the OSC to conduct a regulatory impact analysis (RIA) as part of its regular rule-making process. That's as opposed to the regulator's typical cost-benefit analyses, which the group said often includes an explanation of desired benefits to investors and "a perfunctory acknowledgment of significant costs to the industry ... [that] does not appear to be supported by meaningful analysis."
Noting the significant burden and costs associated with individual applications for exemptive relief, the group also recommended an amendment of the Securities Act to allow the OSC to issue blanket exemptive relief, which it said all other members of the Canadian Securities Administrators (CSA) already have. It also suggested that, wherever possible, the regulator codify exemptive relief that is routinely granted.
The IFIC also suggested numerous ways to change and improve existing rules. That included a call for the OSC to work with other members of the CSA as well as the industry's self-regulatory organizations (SROs) on a consistent approach on the reporting of outside business activities (OBAs) by registrants.
"Given the ongoing evolution regarding OBAs, we strongly urge the offering of an amnesty period to permit registrants to report activities once a consistent national approach to OBAs is developed," the group said. "This will encourage registrants to report OBAs that were not previously reportable, without being subject to significant late filing penalties."
Among several proposed improvements to the OSC's operations, the IFIC said the regulator should consider clarifying the purpose and scope of OSC Advisory Committees, improve the compliance reviews and sweeps process, and report risk rankings arising out of its risk assessment questionnaire (RAQ) to the firms concerned.
Referring to the CSA's previously published business plan for 2016-2019, the IFIC noted the National Systems Rebuild Project (NSRP), which was ostensibly intended to create a ""single, intuitive and secure filing system for regulators and market participants."
"IFIC encourages the CSA to make tangible advances in this important project and include input from industry stakeholders in order to improve the internal work-flow processes of both the CSA and the industry," the group said.