WP's Young Achiever of the Year on using adversity to refocus on what's important in business and life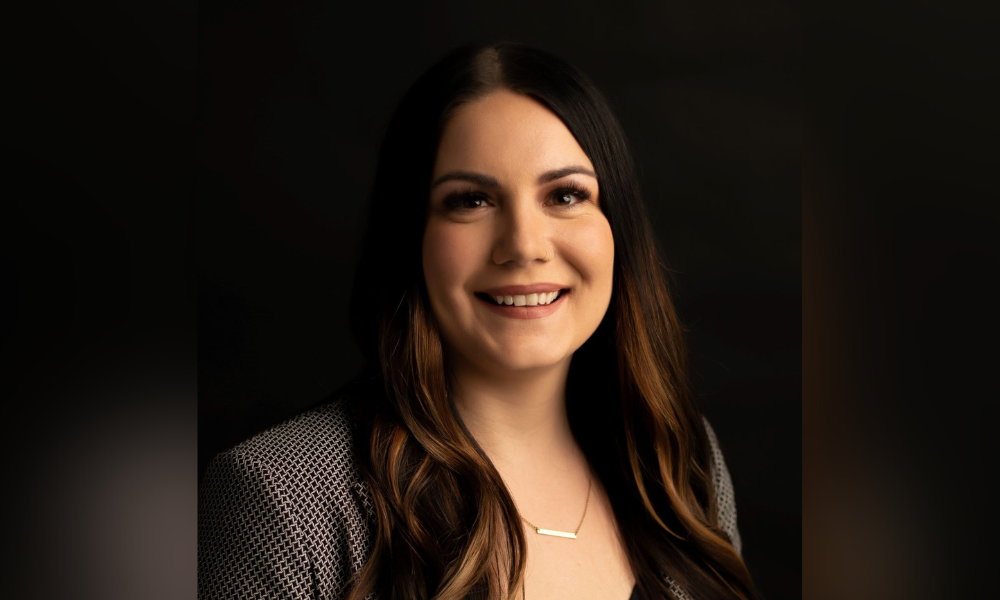 Kristen Zubko, a Yorkton, Saskatchewan financial advisor, has had a stellar year.
Not only did she win The Advocis Award for Young Achiever of the Year, but she did it while on maternity leave for one-third of it, juggling her business and new son, and supporting her mom as they recovered from Zubko's dad's death last fall.
"I've been working to juggle it all," she told Wealth Professional. "When we have any adversity in our lives, it allows us to refocus and figure out what is the most important and how to be efficient and effective with the time that we do have at work, and that was a really good lesson for me this year."
Zubko took four months of maternity leave last winter, but continued to work on her business.
"It wasn't necessary from Edward Jones' standpoint. It's just my personality. I like to stay involved in things," she said. "That's another reason why it was so special to receive this award in a year that it felt like it was a little bit harder than many years."
Zubko, licensed six years ago, was humbled to receive the award, especially since she was coming from the "small town" of Yorkton, and competing in an industry of such high achievers. But, she felt it honoured her client-centred business, where she focuses on helping people fulfill their financial goals, her passion for continually learning to give her clients her best advice, and her public speaking. She often presents, on behalf of Edward Jones, on social media and life insurance.
"My focus is on educating individuals who haven't necessarily felt that they've understood this industry, and trying to give them advice that they don't necessarily know that they need," she said. "I'm very proactive in my approach, talking to them about things that they hadn't thought of themselves, and trying to give them the best advice."
Zubko was born and raised in Yorkton, left to attend university in Vancouver and work in Alberta, then returned to build a career helping people understand the world of finance. She offers a holistic service, checking on their financial goals as well as well as their insurance and estate planning.
"I really look at every single client who comes to my door as if this was my family member," she said. "What would I want them to know? How would I like them to be treated? How would I want somebody to keep my aunt in line to do what that she needs to make sure she's going to be successful in her goals?"
Zubko is looking at where she's come from as she launched her career by door-knocking, where she is right now, having grown her business in the pandemic, and where she'd like to go. She's completing her CFP and wants to learn more to service her clients even better, and also return to doing some community work when she can.
But, she's happy to offer advice to other young achievers, wherever they are in Canada.
"Always be growing," she said. "Even at my stage, I'm definitely not where I want to be, so I'm always looking for opportunities to grow. So, submerge yourself in education: the more you know, the better advice you can give.
"Invest In your personal development. I'm always reading or watching documentaries, or listening to audiobooks for ideas of how to be more efficient, effective, and energetic.
"Align yourself with mentors whom you admire. Lots of people are going to give you advice, but really look for someone whom you admire and has built the business that you want to build, and ask them for advice. You don't have to reinvent the wheel. Just ask somebody who's more successful and work with them," she added. "I'm very fortunate that the Edward Jones culture is mentorship because anytime I have a question or concern, or don't know how to do something, I'm just a phone call away from the answer, which is phenomenal."
Finally, she said, when it comes to award nominations: "Put your name forward if you're nominated and take a chance by filling out the form. I was quite surprised and very humbled that I had been named, so just go ahead and take a chance, and keep striving to be better every day."