Advisor harvests winning formula in agricultural hotbed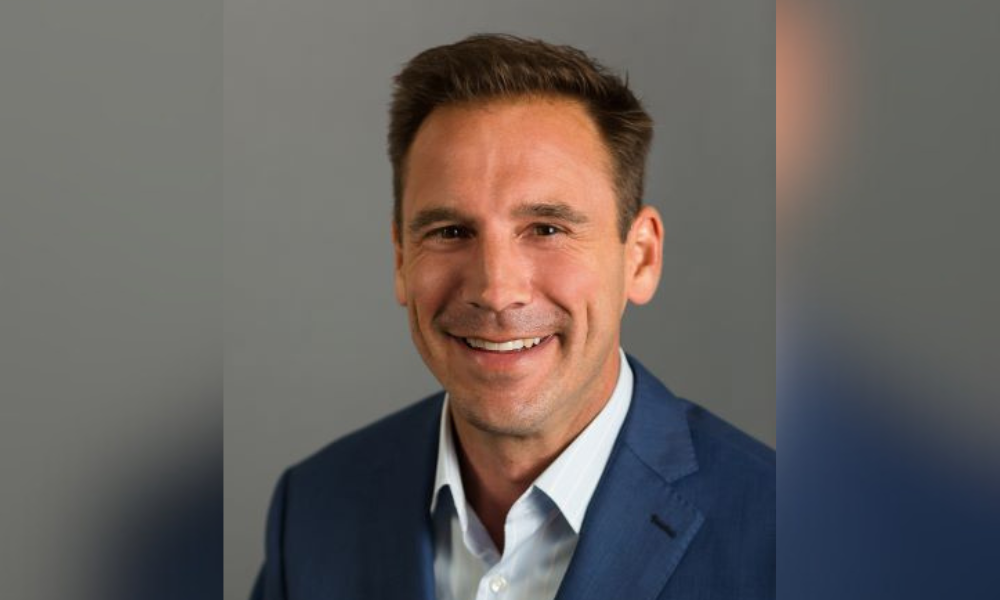 Jamie Suprun has found a great niche serving one of the premiere agricultural areas in southwestern Ontario, and he has been slowly but steadily growing his business.
"We live in a small community, and 99.9% of our business is through referrals," Suprun, the senior wealth advisor for Suprun Wealth Management with iA Private Wealth in Simcoe, Ontario, told Wealth Professional.
"We don't have a bank feeding us clients. Our clients come to us because someone else they know has had a good experience."
Suprun Wealth Management is located in an area primarily built on tobacco farming, but now has vegetable crops, such as sweet corn and pumpkins, sweet cherries, and chickens and livestock. There are several other wealth management companies in the area, but Suprun, which has $185 million in assets under management, serves 230 client households, even though he is the only licensed advisor there.
Suprun was licensed in 2001, then started working with his dad, who had served with several financial firms before that. After working together in several, his dad retired, but still remains a partner in Suprun Wealth Management. Jamie, who enjoys goal-setting with his clients, has seen the business quadruple over the past decade as it's moved from a mutual fund model to a fee-based model. He also holds an insurance license and offers a holistic model to serve all of his clients' needs.
"I live in a fairly small community, Norfolk County, that maybe has 50,000 people. It has a very agricultural base. So the advice that is required is quite specialized when you're dealing with farms and intergenerational wealth," he said, noting he does a lot of private equity and private debt, which separates it from the local bank-owned dealers.
"We're independent, and we have achieved reasonably good stable rates of return and they're very tax efficient because we buy, or invest in, what's in the best interest of the client."
The business remained very stable during the pandemic, despite the fact that Suprun did not lean on Zoom calls to the extent that many other wealth advisors did during that time.
"I can count the number of times on one hand that I've had a zoom call with clients. Actually, it might only be two or three," he said. "I despise Zoom calls – or Teams, Skype, or whatever – because they miss that personal touch. I encourage clients to come in and meet face-to -ace. Obviously, through the pandemic, that was difficult. But, ever since the pandemic slowed down, we've encouraged our clients to come in and meet face-to-face and we've been busy catching up with clients because they need that personal touch."
Suprun also has a very conservative investment philosophy, which doesn't include getting involved with things like speculative stocks or cryptocurrency.
"Rule number one is don't lose the clients' money," he said. "Rule number two is to remember rule number one! So, during the pandemic, we weren't getting those 30% returns on high-flyers. We're getting 7 to 10% returns that are tax efficient and very stable and steady. From a volatility perspective, we have massively outperformed the equity markets in 2022 and continue to do so."
The combination of personal contact and conservative investing has worked well in this agricultural community. Surprun said he's never been busier.
"I have a lot of new people coming in, new clients asking for second opinions," he said. "And, quite honestly, what I see out there is a lot of investment portfolios that have a serious amount of speculation that have been torn apart."
Overall, he's still enjoying the business and pleased about how it's growing, especially given that it's added $100 million in assets under management in the past seven years. That's a 125% increase since 2017. It increased by about 2% last year and has increased another $!5 million this year.
"We're steadily growing, and we're continuing to grow the business," said Suprun. "I'm happy with how quickly we're growing and ecstatic about bringing on new clients that we can actually help and protect against further deterioration in people's portfolios."