Check the manager's longevity and track record as a 'good litmus test'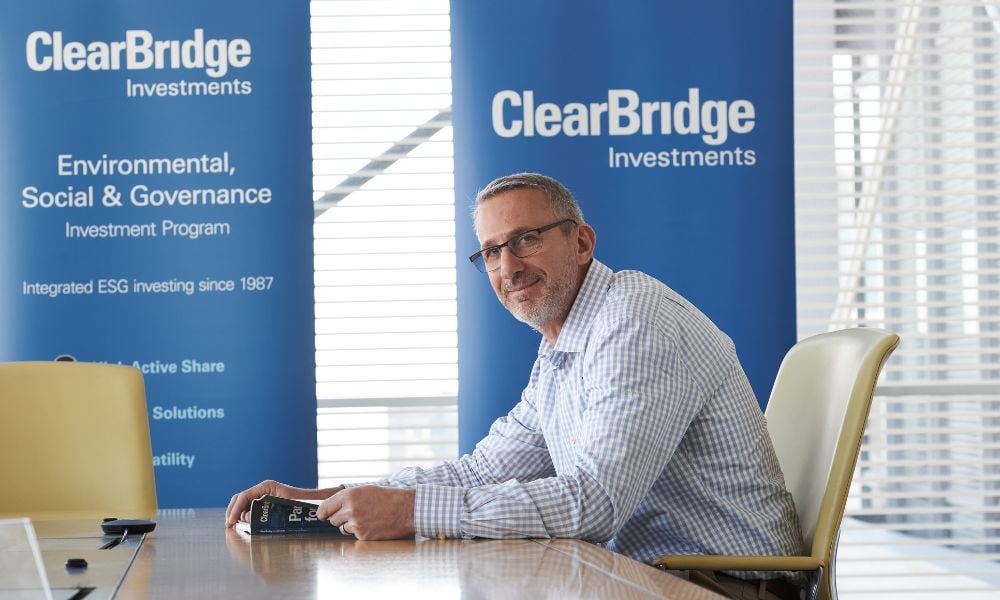 When advisors are choosing environmental, social, and governance (ESG) products, they need to look beyond the product names and into the managers' past performance, says one provider.
"Examine the track record and longevity," Derek Deutsch, managing director and portfolio manager of ClearBridge Investments, told Wealth Professional. ClearBridge is a Franklin Templeton specialist investment manager.
"Look at the holdings, to the extent that those are disclosed by these managers, and see if it seems to make sense, based on what's being advertised, or whether there are any red flags. If there are, they should dig into it if they have the opportunity to examine literature and public disclosure about the process that's being employed by the mangers. Hopefully, that will provide more depth to examine the process they used to do this. That would probably be a good litmus test."
ClearBridge, which has been involved in socially responsible investing for more than thirty years, has watched the industry evolve. Initially, Deutsch noted, the focus was on excluding certain industries – such as tobacco or defence companies – from portfolios. Then, they began to include companies with a more positive impact, particularly in how they managed their business and the environment.
Now, there's been an explosion of ESG products as well as assets flowing into them, and the trend is to do an ESG analysis on them. But, he noted that quality and authenticity differ a lot, so advisors need to do their homework and understand the managers. Advisors should examine the managers' history and track record of doing ESG investing successfully and ensure they practice what they preach and aren't just rebranding funds for marketing purposes to attract assets.
"It's hard to know if the product is as advertised without really doing that type of research on it," said Deutsch. "Companies can sell products, then change the name of the product to have sustainability or ESG attached to it, but the way a product is managed may be the same as it was in the past and it's never had an ESG focus before. So, you need to watch out for that."
ClearBridge has developed its own ESG rubric to assess holdings and offers the ClearBridge Sustainability Leaders Fund.
"In addition to our process of looking for companies that have products and services with a positive impact and companies that are operating their own businesses, we will also incorporate themes into the portfolio that align with the U.N. Sustainability Development goals – things like climate change, human health and wellness, workplace safely, financial inclusion, and sustainable food resources conservation," said Deutsch.
"Those are all themes that we express in our portfolio through specific holdings. So, to the extent that that's something that investors care about, and it aligns with their values, they can hopefully invest in a product like ours to get exposure to things that they care about and also earn good financial returns, which is our primary objective."
Deutsch is keen on ESG funds because he said the evidence now shows that "companies that are advanced in their ESG profiles have actually outperformed those that are less advanced in whole market cycles and ESG products' performance, in general, has actually been quite good.
"Over time, we've shown a very strong correlation between our ESG ratings and stock price performance. So, you're not necessarily giving up performance to invest in these products."