Portfolio manager on encouraging numbers – and why Canadian companies are lagging behind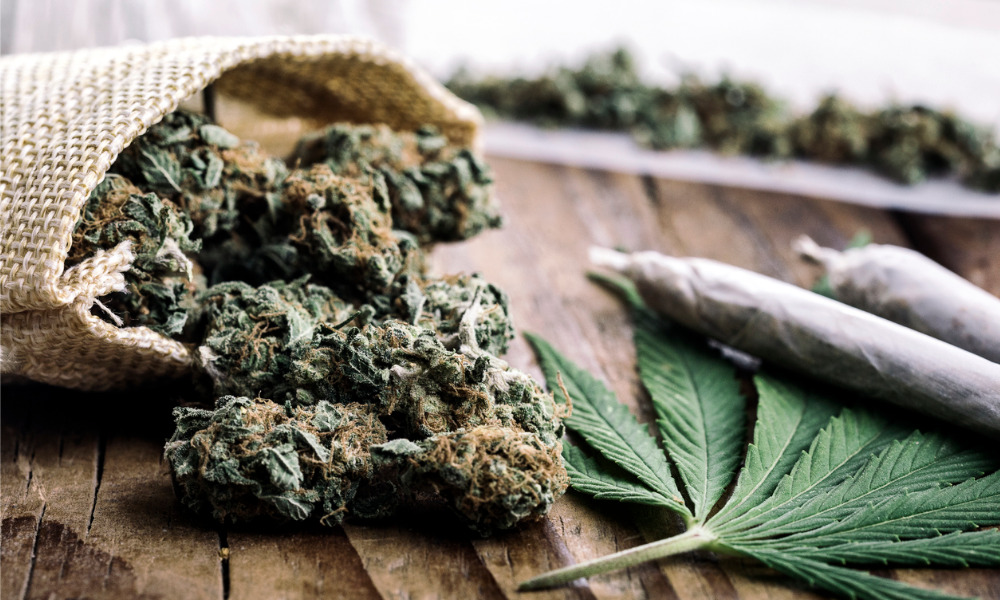 The nascent cannabis industry has been under the spotlight during the COVID-19 crisis. Is the industry riding high or has it gone up in smoke? The answer might depend on which companies you have backed – and which country you've invested in – but one portfolio manager believes cannabis has held up well despite the retail carnage that surrounds it.
Charles Taerk, of Faircourt Asset Management, said the sector received a boost in both Canada and the U.S. when it was deemed an essential service, meaning stores were allowed to stay open and transition to delivery. "The ones that transitioned well continue to post very strong numbers," said Taerk, who is co-manager of the Ninepoint Alternative Health Fund, and who addressed its large-cap pharma weighting in the first part of his interview with WP.
The fund overweights U.S. cannabis companies compared to Canada, and during the past three months to the end of May, multi-state operators were up 2%, while their Canadian counterparts were down 16%.
He said: "What we're seeing in the U.S. names, because they have retail and have stayed open, and because they have brands, they can do both retail and wholesale. Their businesses continue to do quite well, selectively given the ones that we own."
He added: "During COVID, we have seen develop more of a focus on a value-priced product, given more people are either out of work or finding it less economically feasible. But they still need cannabis either for medical or rec purposes, and so they're going to value. If you're going to be a value producer, you need to be an efficient operator."
For Canadian companies, these traits appear harder to find. Taerk does not own much of the so-called bellwether operations; very underweight Canopy, and no Aurora, Tilray, Cronos or Hexo. The fund's top Canadian name is Village Farms, which through its Pure Sunfarms joint venture, controls 20% of the Ontario market, Canada's largest.
"Village Farms' cost per gram is about 88 cents - no one else can generate plants at that price,"Taerk said. "There are a lot of players that are competing in the value segment, but they're all losing money because they can't make any money at that price. They're selling a lot but their bottom line cash flow is negative. Village Farms has had six quarters of positive EBITDA and that's a record in Canada."
This mentality stretches into the states, with Green Thumb Industries, Curaleaf and TruLeive the cornerstone of the fund's U.S. weighting. All three have outperformed a lot of their competitors because they've got the balance sheet strength to grow. While the economy splutters into gear, retail remains in the doldrums. For cannabis, however, people are still at home, nobody is rushing back and folks still need their weed – whether that's for stress, sleeplessness, aches and pains, or to relax.
Taerk believes the industry is showing the same elasticity that alcohol has done in other recessionary periods. In 2008, for example, alcohol sales jumped 10%.
In Canada, Ontario's reopening is a major catalyst, with 72 dispensaries authorized to open that are under construction, with an additional 80 applications in the public notice period. Taerk expects a stronger second half of the year showing but warned that only a small number have the capacity to generate positive cash flow like Village Farms.
"There are companies that have run out of money. 2019 really started it and the COVID crisis really just sped up that process. Companies are being forced to either do very diluted equity financings or find that they cannot do debt financing. And so there are haves and have-nots.
"Village or Green, for example, have all raised enough capital and don't need to come back to the market for the next year, whereas there are a lot of competitors that that still require some form of capital. And so it's a tricky situation for many others."
While Canopy and Cronos have significant cash on their balance sheets, Taerk said the question remains whether they can operate efficiently. Many firms are going through a right-sizing strategy, with Canopy even admitting that 2021 will be a transitional year.
"The reason we didn't stick with Canadian companies was partly regulatory and partly capital driven, in that the larger Canadian companies were able to raise capital on a dime and on a promise that being the biggest will translate into being the best. You can be the biggest, but you also have to be the most efficient."