Fund manager says it appears entrepreneur paid for "financial weaknesses" but that pot firm's decision reflects shift in industry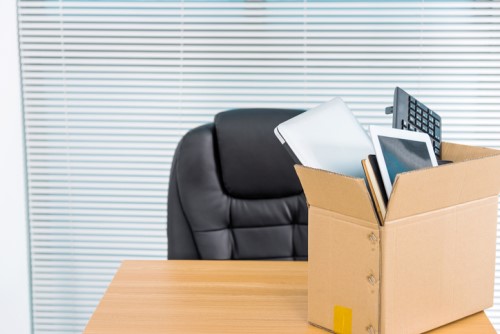 Bruce Linton's "termination", as he put it, as co-CEO of Canopy Growth is symbolic of the shift within the Canadian marijuana industry, according to a fund manager.
Very much the public face of the Smiths Falls firm, Linton – who co-founded Canopy with Chuck Rifici in 2013 - was never shy of a soundbite as he grew the operation to one of the country's biggest players in the fledgling cannabis market.
The company benefited from a $5 billion investment last summer from alcoholic beverage firm Constellation Brands, which has about a 40% stake, and reports indicated that concerns about Linton's management style and Canopy's latest earnings report led to the entrepreneur's departure, something both parties appeared to confirm.
Charles Taerk, of Faircourt Asset Management, which manages the Ninepoint Alternative Health Fund that has Canopy as one of its top holdings, told WP that while the announcement was a surprise, it was always likely that Constellation would eventually want their own man in charge.
He said: "Bruce is really a visionary, an entrepreneur and has done quite well in growing Canopy. But there were weaknesses on the financial side and I think when Constellation made its investment originally into Canopy, it was to grow the business but ultimately seek profit.
"Now it's grown to the size it has and there are other companies that have generated profit, and Canopy is far, far away from that, so I think leadership needed a change but it's very symbolic that we've gone from an industry with very entrepreneurial roots and are approaching the next stage, which is expecting bottom line results.
"When you see companies like OrganiGram and Village Farms generating positive cash flow, people start to ask questions."
Linton took to the media in the aftermath of the decision to end his reign, saying he was sad, not bitter and that "if this thing was totally dependent on me, it would be screwed anyhow".
Taerk said that the cost of cultivation cuts to the heart of Canopy's decision and it's among the highest in the sector when you look at gross margin. While it has more facilities, their capacity utilisation is weak and they've been having problems with successfully cultivating crops. Add to this negative EBIDA three times the loss of Aurora, for example, and alarm bells were clearly ringing at board level.
Despite these growth issues, however, Taerk has no plans to alter his fund's holding and believes that Canopy remains an industry leader. He believes this could actually benefit the company long term, with the fact the stock eventually rose on the day of Linton's firing a case in point.
He said: "There has not been a changing of the guard. Constellation is firmly in control of Canopy. They inserted a CFO a month ago and I'm sure once their person saw what the financial situation was, that's when they decided to act. So, the next CEO, the next leader of this company, is going to be someone Constellation brings in or approves.
"Given that Canopy trades on New York, we expect to see someone who is driven by profitability and growth and has more of a US-style management focus. That could be very good for Canopy because I think people realise that they did have some financial weakness and that is going to be fixed."
Linton himself admitted that Constellation's financial backing had earned them the right to make decisions over leadership and that his own unmalleable style probably did not fit with its vision for the future.
Taerk added: "All the companies have been talking about strategic investors but Canopy went out and signed the deal with Constellation and had a $5 billion war chest – and with capital like that there are some strings.
"My partner Doug [Waterson] was asked in another interview when this was anticipated to happen and he said the day the Constellation deal was announced! I sure Bruce realised that because if you look at the stock price since then, Canopy has traded at a different level than any other LPs and he should probably be a very happy founder, investor with all these shares in the $50-plus range."