For driven advisor and his team, WP Award recognition adds to tailwinds from portfolio management expertise and client education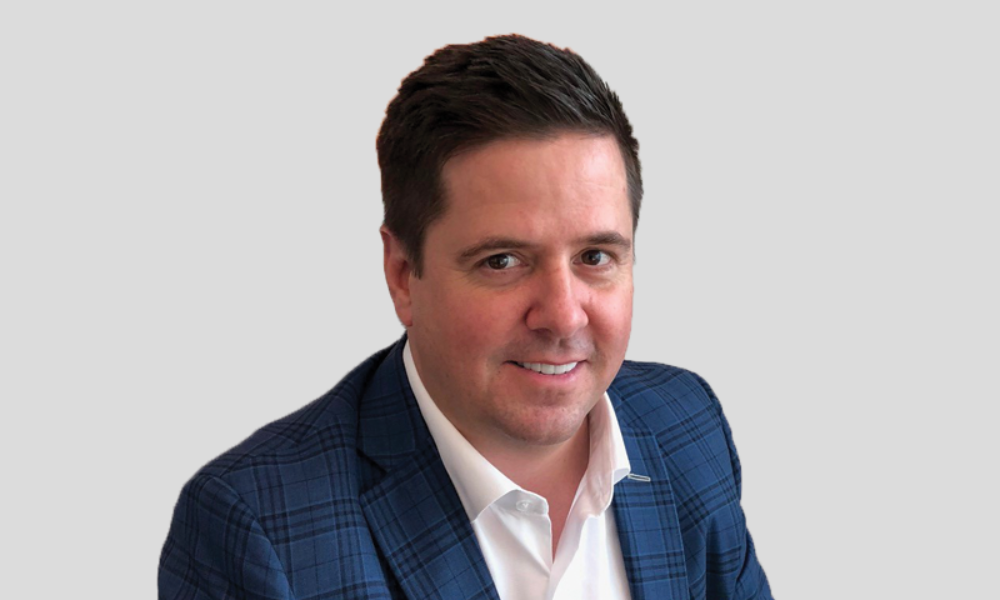 For Travis Forman and his team at Strategic Private Wealth Counsel at Harbourfront Wealth Management, the W.A. Robinson Asset Management Award for Advisory Team of the Year (under 10 staff) at the 2022 Wealth Professional Awards was a significant win – and since then, their winning streak has continued.
"The recognition as an advisory team of the year has been tremendously beneficial to our practice," Travis Forman told Wealth Professional. "It has brought a significant amount of visibility and credibility to our brand."
According to Forman, clients and prospects alike see the award as the physical manifestation of his team's commitment to delivering exceptional financial advice and great service. By leveraging the recognition through social media and other channels, he and his team have been able to gain new clients and strengthen their existing relationships.
A snowballing growth trend
Being an award-winning team certainly didn't take away from the momentum at SPWC, which has been the fastest-growing practice at Harbourfront over the last three years. The past few years have seen its average annual AUM growth clock in at $30 million to $40 million.
"Most recently, we gained a high $7-million client, and we are currently working with two prospective clients in the high 7- and low 8-figure portfolio size," he says.
Team Forman's calling card has been their twofold ability to deliver strong investment performance and provide financial planning strategies tailored to their clients' goals. Aside from impressing new clients and building loyalty among existing ones, he's convinced that has also translated to an increase in the average portfolio size of clients being onboarded, which snowballs into quicker growth.
Like the rest of the industry, Forman sees regulation as one of the most challenging trends to navigate, though he recognizes evolving regulations and compliance requirements as a necessity "to provide the highest standard of service to our clients while adhering to industry best practices." And with rising competition in the financial advisory space, his team is constantly looking for ways to provide innovative solutions and exceptional client service.
"The ever-present challenge is navigating increased market volatility and economic uncertainties," Forman says. "We have a healthy allocation of private alternative investments as part of our portfolios. These reduce market correlation and risk without sacrificing returns over time – essentially smoothing out the investment experience and creating a higher probability of financial plan success."
He sees his participation in efforts to create private investments that are more retail-friendly vehicles in Canada, even before it was a mainstream trend, as a point of pride. Aside from being principle of SPWC, he began the work to build private investment pools for Willoughby Asset Management, Harbourfront Wealth's fund manager arm, seven years ago. Today, those funds collectively hold over a billion dollars in AUM across thousands of households.
"This has led to not only success in my business but that of our firm as early adopters," he says. "I'm also happy to say all our competition is starting to introduce private investments as well."
Client education: a strategy that pays dividends
Outside portfolio management, his team helps clients deal with the tumult and unease by putting out a bi-weekly educational newsletter that explains how current economic storm clouds can impact the public and private markets, which in turn can show up in their portfolios. The education also continues to a significant extent during regular client appreciation events.
"I've said it before, and I'll say it again: Educated clients know what they own and why. When this happens, they take less of the team's time," he says. "By making the commitment to education, we're creating more profitable clients at our practice."
As investors grow increasingly keen to align their portfolios with their values and make a positive impact on the world, Forman and his team are closely observing the rise of sustainable and socially responsible investing.
Advancements in financial technology, including artificial intelligence, are also a focal point of interest. By investing in advanced technologies and data analytics, Forman says his team is seeking to achieve greater operational efficiency as well as more personalized and comprehensive advice.
"Keeping a keen eye on these trends allows us to adapt our strategies and offer innovative solutions to meet the evolving needs of our clients," Forman says.
Already, he's getting his team in position for the next leg of growth. He's hired an experienced associate with a complementary skillset that can contribute to clients' success and further enhance service offerings at the practice. The team is also exploring strategic partnerships and alliances that would allow them access to new markets or specialized expertise.
"These steps will help us maintain our upward trajectory and ensure we remain at the forefront of the industry," Forman says. "Despite a challenging backdrop, we're in a great spot, and I couldn't be more excited looking ahead."