With compliance requirements and regulations being constantly tweaked and updated, advisors are under serious pressure to ensure they remain up-to-date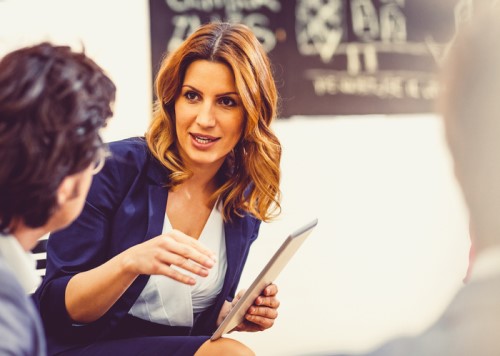 With compliance requirements and regulations being constantly tweaked and updated, professionals in all areas of financial services are under serious pressure to ensure they remain up-to-date. Wealth management professionals are being forced to carry out more compliance-related tasks than ever before in a variety of areas, including consumer protection, security, transparency, governance and tax, just to name a few.
"We've seen first-hand how our global clients sometimes face overlapping, even conflicting, regulations across different jurisdictions," says Harold Reimer, Sales Director, Appway Canada. "The challenge is twofold for compliance workers and wealth professionals: they have to ensure company-wide compliance on an operational level and also take advantage of the potentials of incoming regulations."
"Another big challenge for wealth managers is streamlining the many patchwork implementations from the past 8 to 10 years and leveraging regulatory requirements for more effective account planning, in order to spot new business opportunities."
With the implementation of CRM II, banks and wealth managers are increasingly responsible for ensuring investors receive specific and relevant details about their accounts. Those who fail to follow due diligence practices are vulnerable to scrutiny and litigation. The entire advisory process needs to be documented and the investment time horizon, fee set up, and product selection should take place during client onboarding.
Technology is playing a key role in helping Canadian advisors navigate the current landscape and its tightening regulations. "A specialized compliance system helps compliance experts perform specific work checks and analyze and manage data, but it creates yet another siloed application in the IT landscape," says Reimer. "This has led to a lot of patchwork and unintegrated processes, which is now causing more complexity and increasing costs."
Reimer believes that industry stakeholders need a tool that brings transparency into the jungle of compliance-related tasks and enables effective collaboration between all relevant parties. The ideal solution allows the compliance department to set the parameters for how to most effectively handle each individual case, departing from the available data while supporting collaboration with other departments and external parties through structured workflows.
"By including the compliance viewpoint in the design of the customer's journey, the solution enables the bank to become compliant 'by design' and avoid making a huge effort each time there is a change in the regulatory landscape," says Reimer. "The compliance by design approach also allows banks to put regulatory changes in place comprehensively and quickly while leveraging the potential of innovations created in response to new regulations."
Appway has developed two software solutions to help advisors manage the ever evolving compliance landscape. 'Onboarding for Wealth' is a software that offers wealth managers a full range of business components to flexibly orchestrate client onboarding. 'Onboarding for Wealth' helps advisors engage clients on their terms and provides them with a personalized and convenient experience, while guaranteeing global compliance.
'Regulatory Reviews for Wealth' is an easy-to-use solution designed to comply with evolving regulations while embracing innovation. It enables advisors to leverage the latest technology to orchestrate client reviews and obtain a comprehensive overview that supports compliance expertise
"A good solution will connect the siloed legacy systems, existing data, and new data into one platform and entry point," says Reimer. "Connecting these systems makes company-wide collaboration possible."
In order to effectively manage current and upcoming compliance challenges, advisors need to implement a system that is both flexible and adaptable. They must also seek out systems that support continuous innovation because, by laying a flexible software foundation, advisors can better engage customers who expect personalized products, differentiate themselves from their competition, and adapt to changing market dynamics.
"Appway has more than a decade of experience as an enabler of digitalization and thus offers products and services that seamlessly adapt to current regulatory requirements and is designed for forward compatibility," says Reimer. "We have guided international and domestic banks to adopt award-winning technology as the core of business so they can build sustainable, flexible and scalable solutions."