Trust is 53% empathy, so learn to listen more deeply and show more empathy, says CEO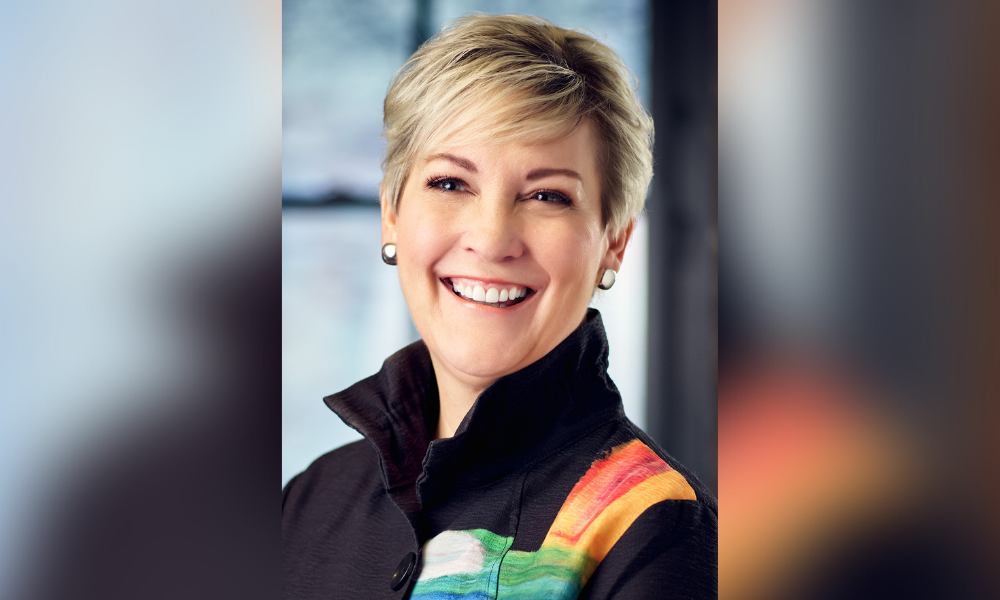 The financial industry is changing, and advisors can learn more tools to deepen their client relationships and improve their client attraction and retention, plus become referral magnets, said one coach who's helping them do that.
"The pandemic demonstrated that we need each other. We need human connection. We need people who care about us. If somebody is dealing with your money, you want them to care," Dr. Amy D'Aprix, CEO and founder of Life Transitions by Dr. Amy Inc., told Wealth Professional.
D'Aprix is a gerontologist who focuses primarily on mid-life life transition. She has worked with BMO – and will work with Scotia next year – plus many experienced Canadian advisors who want to improve their business. She shows them how to deepen their connections with their clients by being empathetic, which leads them into deeper family, legal, and financial conversations.
She cited a Vanguard study of about 3,000 people that looked at what makes up trust. It has functional, ethical, and emotional aspects, but she said people noted the emotional aspect comprised 53% of trust. She said she tells advisors that clients expect them to be ethical, but she can help them enhance the emotional aspect to improve their clients' financial plans and satisfaction.
"I help advisors develop the competence and confidence to have conversations around these issues," said D'Aprix, who offers a trusted advisor of choice program, webinars, and coaching to help advisors embed these deeper practices into their business and improve how they work with clients and their families. "I help them look through a different lens at how they approach client conversations. Whether they're doing a discovery or a portfolio review, they can have a different level of conversation with their clients to build those relationships. So, it's not all about increasing their dollars, but they can retain clients, especially surviving spouses, and also become referral magnets."
D'Aprix has worked with advisors to retain surviving spouses as well as deal with the issues in intergenerational wealth transfer, which can also include developing relationship with the adult children before there's a crisis, so they can deal with estate planning and caregiving, too.
"I'm all about: how are we going to shift your practice in little ways that have a huge impact on your relationships?" she said, noting some areas.
The first is listening deeper – not just to respond to the content with what advisors can offer clients, but, she said, "to listen to the emotion that the client may be feeling behind that content." That can include asking them how their aged parents are doing as it may be impacting them.
"I teach them how this can be done. It doesn't have to take more time and you don't have to be a therapist," she said. "You just have to be a connected human being. But, you have to stay present and listen for what's probably going on below the content.
"Deep listening develops that deeper relationship and then clients feel heard and understood. It also means advisors are doing more robust planning with them because they're getting the clients into a deeper level of conversation around what they want to create in their life, so the plans have more relevance to their clients."
D'Aprix teaches advisors how to ask high impact questions to get clients thinking about something they might not have considered before. She also provides practical ways to show empathy, even developing scripts for them to use as jumping-off points. She emphasizes LIRE – listen, empathize, reassure, and act – and how to connect it to the business conversation, so it becomes the basis to have conversations in a new way.
"This is simply about saying to your client, 'I see you. I hear you. I understand what you're going through in your life," she said. "It's all about enhancing connections and having meaningful connecting points in demonstrating to clients that you understand them beyond their money."
"I feel like people are more open to this now than they were even a few years ago," added D'Aprix. "I think the industry is really changing, and it gets that the future is relationship. It's not just about giving clients the best return.
"If all you, as a client, want is to make a high return, then you can go to robo investing. You're probably not going to work with an advisor. But, if you want to plan and create your best life, a more empathetic advisor can help you do that."