Advisor urges deep listening and empathy – especially for mid-career women and millennials facing change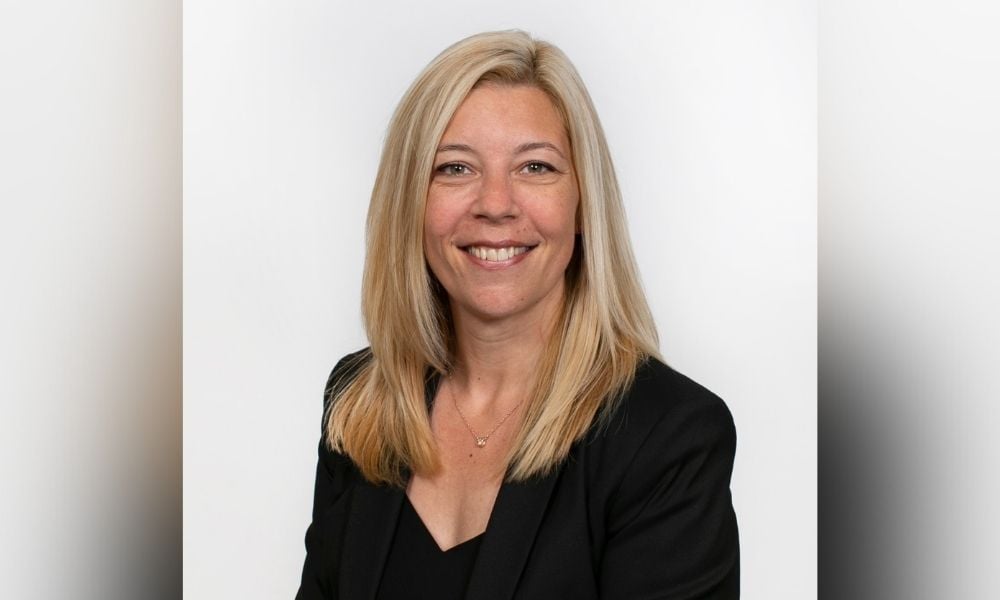 The pandemic has accelerated changes in some market niches and advisors need to provide clients with deeper listening and empathy to understand where each is coming from before offering advice. That's the view of Aimee Wagner, an advisor who is now Vice-President of Member Services of Your Neighbourhood Credit Union (YNCU) in Kitchener, Ontario, after its latest outreach.
"We're doing constant outreach to our membership base, but we're finding that the people who are coming to us are more from certain niches," she said. "When they do, it's about creating this relationship and building something that can really withstand the test of time with our advisors, so they can weather the storm with them."
Wagner said YNCU is attracting more members as people review their goals and finances. But, she's seeing accelerated change among mid-career women and millennials, with more members also referring family.
The biggest change is in mid-career women, aged 44 to 55. They may be single or have completed goals. They may want to rebuild their wealth after a martial change. They may wish to support their children through school or with a first home purchase. Or, they may want to ensure they're saving enough even as they adjust lifestyle as their career advances. Some may have been investing for years, but now want to know, or get involved, more with their finances.
"They're now considering more aggressive opportunities to either look at earlier retirement or wealth growth, so they're contemplating investment opportunities outside their traditional vehicles, which is fun to see," said Wagner. While they may be more interested in real estate, they're also considering other sectors, such as technology.
"They're also having to reconsider their risk tolerance at a time in life where they may not have anticipated that change," she added. "Now they're having to take a bit more risk to get a little bit more return on things."
The millennials, meanwhile, may be marrying and having children later, but they're also starting to request financial plans that aren't investment specific. So, while they still require a really robust digital platform, they're also prepared to look more holistically at their financial situation than they may have been pre-pandemic.
"We're seeing families plan in a far different way than they did even two years ago," said Wagner. "They want to go deeper and look at a broader range of self-support. They want to ensure they're considering finance in conjunction with every other avenue of their life and have a holistic plan since some of them didn't expect a market uncertainty."
"So, it isn't as much about how do I get to my next holiday as opposed to how do I ensure that we have a growing nest egg: if our careers are impacted or we aren't able to work in the same capacity for a year or two, or if we're demoted," she said, adding this group may need a one-year rather than six-month emergency fund.
Given the stresses and vulnerabilities of the last two years, each case is even more unique than ever, so she's advising advisors to hone their skills to deal with them.
"I believe that investing in yourself, investing in your future, has taken on a whole new priority after what we've gone through," said Wagner. "But clients are saying, 'I've just been through this really crazy thing and I'm feeling uncertainty in all kinds of areas of my life.' They want to be heard a little differently.
"If we, as advisors, are lucky enough to be meeting somebody in this position, this relationship is being built at a time of increased stress and uncertainty, so there's a vulnerability for a client coming to us in that situation," she said.
"You need to go deeper sooner, so forging that relationship right off the hop should be your number one priority.
"We have to understand that we need to lead with not only empathy, but also education, and ensure they have a full understanding of exactly what is available to them, and then provide advice. We need to meet with a client like this with a completely open mind based on their unique situation."
"As an advisor, I've discovered that the best thing you can do to attract that kind of a demographic is to be flexible, and ensure you have a really open door policy to provide holistic advice," said Wagner.
"But, one of the things that I speak to my leaders and advisors about is 'souls before roles'. Consider the human being before their job title or marital status or income. See the human first and you'll always be far more relatable to people."