ESG experts talk about the Manulife Climate Action Fund and what attendees can learn from upcoming Wealth Professional webinar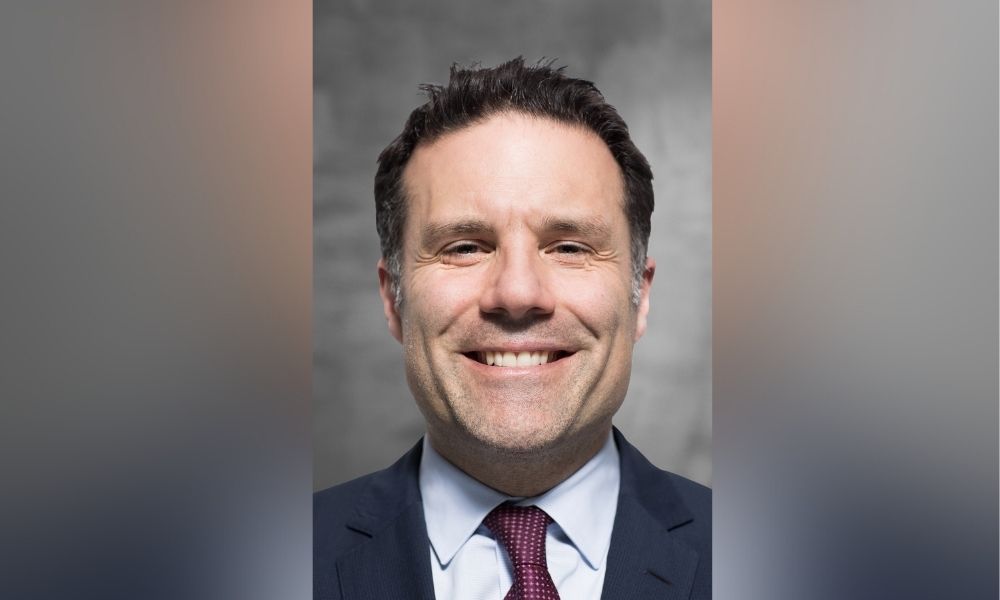 This article was produced in partnership with Manulife Investment Management.
All eyes are on COP26 – which kicks off on October 31 - as pressure mounts on world leaders to deliver on the lofty goals and targets set by the Paris Agreement five years ago.
As an investment firm recognized in the industry for ESG investing, and a signatory to the Principles for Responsible Investing (PRI), Manulife Investment Management's experts will, of course, be watching closely to see how this could create further opportunities for its Manulife Climate Action Fund.
To discuss this and more, two of its leading ESG investment voices will discuss how to align your portfolio with environmental goals in a Wealth Professional webinar titled "A climate-aligned approach to investing in core global equities". The aim of the Paris Agreement - an accord within the United Nations Framework Convention on Climate Change (UNFCCC) on climate-change mitigation, adaptation, and finance - to limit global warming and establish strong environmental policies continues to create opportunities for companies to add value as they outgrow their counterparts by moving towards carbon neutrality.
To register for the webinar, click on this link and sign up.
The webinar, which takes place on Wednesday, November 10, 2021, 1pm ET, will discuss how the Manulife Climate Action Fund uses this agreement and science-based targets as a framework for its stock selection process by investing in climate-forward companies. Attendees will also gain insight into translating the effects of climate change into business risks; blending active management with sustainable oversight; and investing through a climate lens to measure company potential.
The presenters will be Patrick Blais, Senior Managing Director and Senior Portfolio Manager, Head of Manulife Fundamental Equity Team, and Margaret Childe, Head of ESG Research and Integration, Canada, Manulife Investment Management.
Read more: A Manulife fund that responds to a growing global preoccupation
Blais described the fund as the perfect marriage between the equity team and Manulife Investment Management's 13-person public markets ESG team, led by Childe. He said this enables effective outcome-based engagement with the companies, meaning that, as active owners, it can encourage them to take certain decisions to improve their risk-return profile.
The fund aims to align with the Paris Agreement. For example, the average carbon profile of the fund sets out to meet the Paris Agreement objective of limiting temperature increases to well below two degrees.
Blais said: "We then go beyond that by seeking out what we call climate leaders, which are companies that are living up to the Paris Agreement objectives. It's backed by data, science-based targets, and thorough analysis all filtered through the ESG team."
He added: "We're buying companies we believe are developing competitive advantages and placing their business on a more sustainable footing, whether it's from a cost perspective, by reducing their energy intensity and avoiding greater costs, like carbon taxes, or whether it's companies truly understanding markets where there are better growth opportunities.
"[The fund] is an opportunity for people to invest in a powerful multi-year secular theme. And by doing this, it leads only to what I think is a better portfolio with a better risk-return profile."
To learn more about the fund, register for the webinar, which takes place on Wednesday, November 10, 2021, 1pm ET. To register, click on this link.
Views and opinions that are subject to change without notice. The historical success, or Manulife Investment Management's belief in the future success of any of the strategies is not indicative of, and has no bearing on, future results. No investment strategy or risk management technique can guarantee returns or eliminate risk in any market environment. Manulife Investment Management does not provide investment, legal or tax advice, and you are encouraged to consult your own lawyer, accountant, or other advisor before making any financial decision. We consider that the integration of sustainability risks in the decision-making process is an important element in determining long-term performance outcomes and is an effective risk mitigation technique. Our approach to sustainability provides a flexible framework that supports implementation across different asset classes and investment teams. While we believe that sustainable investing will lead to better long-term investment outcomes, there is no guarantee that sustainable investing will ensure better returns in the longer term. In particular, by limiting the range of investable assets through the exclusionary framework, positive screening and thematic investment, we may forego the opportunity to invest in an investment which we otherwise believe likely to outperform over time. Manulife Funds and Manulife Corporate Classes are managed by Manulife Investment Management Limited. Manulife Investment Management is a trade name of Manulife Investment Management Limited. Commissions, trailing commissions, management fees and expenses all may be associated with mutual fund investments. Please read the fund facts as well as the prospectus before investing. Mutual funds are not guaranteed, their values change frequently and past performance may not be repeated.