Manulife Investment Management's new fund seeks out climate and environmental leaders and is designed not only to help our planet but also potentially improve risk-return profiles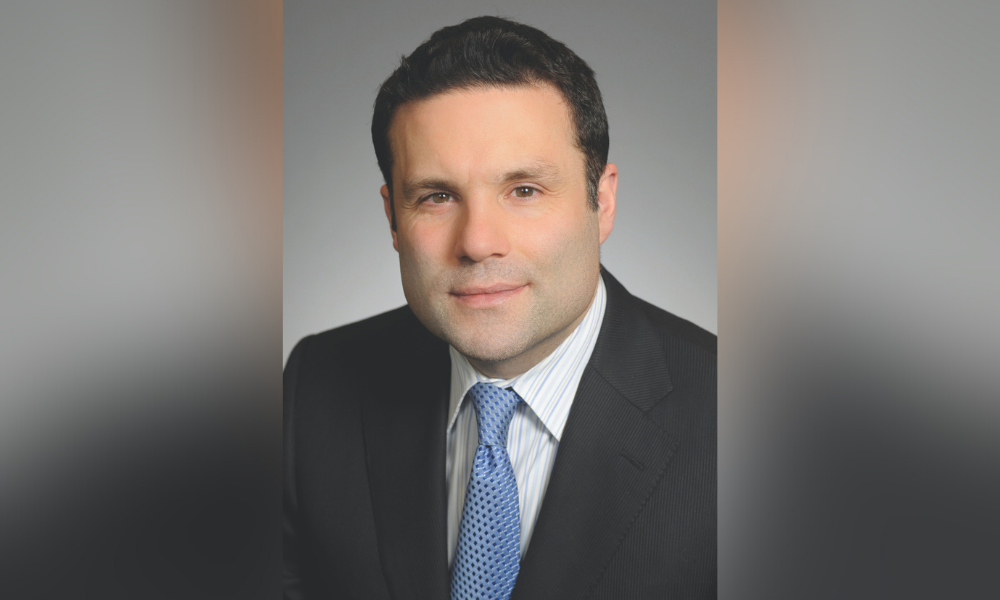 Climate change goes beyond the bottom line and poses the question of what we want the world to look like for future generations. For Manulife Investment Management, therefore, the decision to launch its Manulife Climate Action Fund was not just natural but urgent.
Patrick Blais, Senior Managing Director and Senior Portfolio Manager, Head of the Fundamental Equity Team at Manulife Investment Management, told WP he believes it's the biggest issue facing the world and that while he sees the big picture, like many, it also moves him personally.
"The time to act is now," he said. "The sooner the better. We need to act aggressively. The science is in, temperatures are increasing. We need to limit temperature increases to below two degrees, preferably 1.5 degrees, and that means going towards a net-zero carbon world. It's a big challenge."
Governments, central banks and individuals around the world are now recognizing the size of the task at hand. "As asset managers, why not us too," Blais added. "If we can make a difference, it's our responsibility to try."
The fund has approximately 40 names, allowing for conviction and diversification, and is the perfect marriage between the equity team, led by Blais, and Manulife Investment Management's 13-person public markets ESG team. Everything that's researched is done in partnership with a member of the ESG team, making sure the right information is analyzed and portfolio managers understand the fundamental impact of ESG factors.
This process also enables effective outcome-based engagement with the companies. This means that, as active owners, the fund can target clear outcomes by encouraging the companies to take certain decisions to improve their risk-return profile.
The fund also aims to align with the Paris Agreement, an accord within the United Nations Framework Convention on Climate Change (UNFCCC) on climate-change mitigation, adaptation, and finance. This means, for example, the average carbon profile of the fund aims to meet the Paris Agreement objective of limiting temperature increases to well below two degrees.
The science informs the investment decisions of Blais and his team, with the investment experience of the Fundamental equity team, focusing on quality companies with good management, and good underlying fundamentals.
Blais said: "We then go beyond that by seeking out what we call climate leaders, which are companies that are living up to the Paris Agreement objectives. It's backed by data, science-based targets, and thorough analysis all filtered through the ESG team."
The fund uses the MSCI World Index and holds quality companies across a variety of sectors. Blais believes these firms are reducing their carbon intensity, making themselves more efficient, and giving themselves competitive long-term advantages versus their peers as they prepare for the new reality of net zero.
He stressed, however, that it's not just investing in technology and healthcare sectors. Its success is also not dependent on the Paris Agreement.
"These are all names that we've known, the majority for a long time, and that we've considered as viable investments. We have selected those we believe to be climate leaders after research, so they're quality, sustainable businesses at attractive valuations and they can outperform under a variety of scenarios, even if the Paris Agreement does not go forward."
"In my mind, that push to address climate change goes beyond the Paris Agreement. It's really about believing that society wants to address climate change. The Paris Agreement provides us with a framework, and it definitely helps to move us forward. It is a great standard, a great platform but I think [society] goes beyond that."
The demand for ESG integration and thematic solutions is undeniable as more investors allocate more and more dollars to ESG funds. It represents an increasing sense of responsibility among investors and shows how far ESG has advanced in terms of proving its link to sustainability.
The age-old argument over whether such mandates underperform is a more nuanced topic than many people give it credit for, Blais added. From a long-term perspective, by helping to identify more sustainable businesses, we believe it should lead to better returns. However, once you start investing in line with your values, it's vital to measure against the right objectives.
Blais believes: "If you apply [the objective] in a sound and structured fashion, it should lead to better relative performance. You're not giving up on returns, you're enhancing your returns measured against the right benchmark."
Returns make up part of the four-point value proposition for the fund – and investing in climate change generally. As one of the biggest risks society is facing today, it's a potential opportunity for investors to not only address that, but lower their investment risk, get better returns, and position themselves for the reality of tomorrow.
The second point, as Blais sees it, is the asset manager's duty to offer investors this chance, while point three allows investors to lead by example and make a personal stand on this critical issue. The final point is that it allows people to do good while giving their money the potential to grow.
He said: "We're buying companies that are developing competitive advantages and placing their business on a more sustainable footing, whether it's from a cost perspective, by reducing their energy intensity and avoiding greater costs, like carbon taxes, or whether it's companies truly understanding markets where there are better growth opportunities."
"It's an opportunity for people to invest in a powerful multi-year secular theme. And by doing this, it leads only to what I think is a better portfolio with a better risk-return profile."
The chance to take action will require a monumental global effort. It's this realization and personal drive that means Blais truly believes this offering goes beyond your average global equity fund to not only affect change on our planet but also allowing investors the potential for better long-term performance.
Important information
Sponsored by Manulife Investment Management
We consider that the integration of sustainability risks in the decision-making process is an important element in determining long-term performance outcomes and is an effective risk mitigation technique. Our approach to sustainability provides a flexible framework that supports implementation across different asset classes and investment teams. While we believe that sustainable investing will lead to better long-term investment outcomes, there is no guarantee that sustainable investing will ensure better returns in the longer term.
Commissions, trailing commissions, management fees and expenses all may be associated with mutual fund investments. Please read the fund facts as well as the prospectus before investing. Mutual funds are not guaranteed, their values change frequently and past performance may not be repeated. Manulife Funds are managed by Manulife Investment Management Limited (formerly named Manulife Asset Management Limited). Manulife Investment Management is a trade name of Manulife Investment Management Limited. Manulife, Manulife Investment Management, the Stylized M Design, and Manulife Investment Management & Stylized M Design are trademarks of The Manufacturers Life Insurance Company and are used by it, and by its affiliates under license.