'Clients come for assistance with anything touching their wealth, but this is an opportunity to touch their hearts'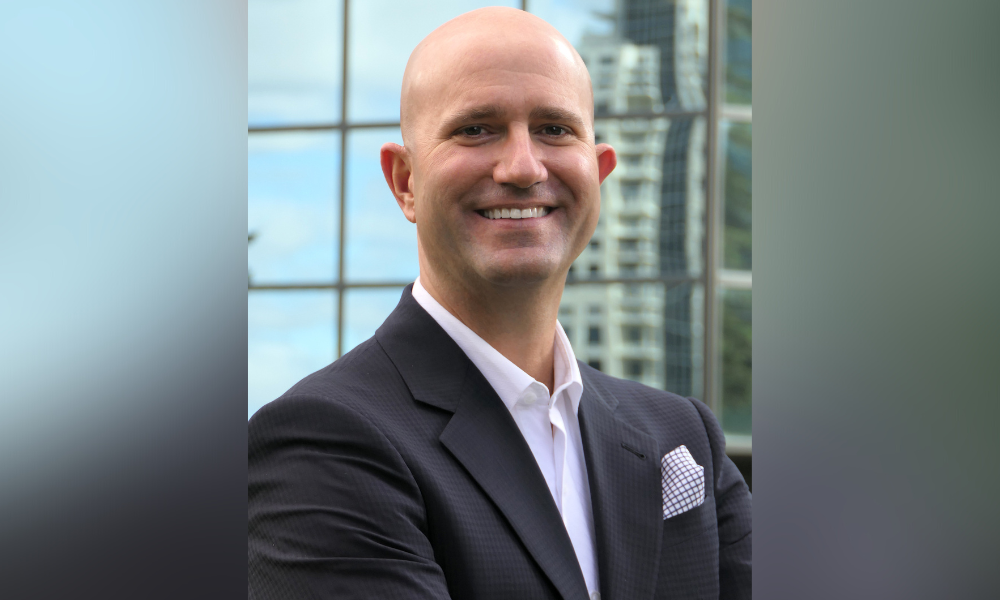 Marvin J. Schmidt has a unique wealth advisory business, from which he's building schools in Guatemala. He has seven operating now, 15 ready to start, and a goal of having 25 up and running next year to change both the impoverished students' and his wealthy clients' lives.
The Schmidt Investment Group works with a select group of clients across Canada and internationally, and just won two awards. One was the Edward Jones Award for Excellence in Philanthropy and Community Service, and the other was the CI Global Asset Management Award of Holistic Advisory Team of the Year.
"We're really a fortunate industry and practice group," Schmidt, the founder and principal of The Schmidt Investment Group and a senior wealth advisor with CIBC Private Wealth in Edmonton, told Wealth Professional. "People come to us to assist them in all aspects of anything touching their wealth. But, really, that is just an opportunity to touch their heart.
"We have the opportunity to speak into the lives of our clients because of the holistic approach and family office work that we do for them, and that's what's most motivating."
The Schmidt group's primary focus is its family office, but it also has a high net worth side. It helps families consider their mission and legacy, develop their financial and philanthropy strategies, and address questions about dealing with the generation ahead and behind them. It's even brought in psychotherapists to help families deal with struggling offspring and global consultants to help adult children learn how to "grow up financially".
"If you don't spend time on the psychology side of wealth and helping children become purposeful human beings, whereby every generation becomes more impactful than the last, ultimately your wealth becomes a curse, rather than a blessing, to the family," said Schmidt.
Dealing with clients in this holistic way, he said, is "also what has led to the many difference facets to Expand Hope, the national foundation that we established."

The firm dedicates the first 18 months of its revenue from any new relationship to Expand Hope, which Schmidt set up with the Canada Revenue Agency in May 2018. It is integral to his business.
"We wanted to honour every new client and whomever referred them to us by giving it all to the foundation then, in return, building a school in the honour of each of our new clients and their family and, whomever referred them to us. They then get to participate and be part of a global impact trip, where they open the school. It's one of the most impactful days in clients' lives. It's truly transformational," said Schmidt, "I'm a big believer that experiential learning is the most successful, longest-lasting learning and transformation that can place in people's lives."
Schmidt, the son of a Baptist minister, has a faith perspective, but emphasizes this is a secular initiative to help clients understand the impact of poverty in the global south and importance of working with the vulnerable children while being open to having their own lives transformed by the experience. By participating in the experiential engagement, they also become part of their school's community as they follow the children's and teachers' progress. They also participate in a global citizenship forum, which includes the Canadian Embassy and Guatemalan community and business leaders, as well as representatives from the United Nations and Ministry of Education.
"Our mission to simplify the wealth of our clients exists alongside our social mission to changes lives one school at a time," said Schmidt. "As a team, we share a sense of purpose and fulfilment, which manifests in the work that we do with, and for, our clients each day. Our purpose goes beyond managing the wealth of our clients to helping them fulfill their aspirations to give back to society in a meaningful way.
"We believe that where the real magic happens is when you directly tie your business to humanity's progress, and not just through writing a cheque," he said, noting his family and another donor cover the operating cost, which also helps affluent, influential families become stronger global citizens.
Schmidt, who has been in the industry since 1992, started his firm in 1995, and now is working with 155 clients and their families. Through their field partner Food for the Hungry, there is a team of more than 100 people on the ground in Guatemala working to further education with a broader mission to eradicate poverty. Schmidt shares that Expand Hope could not do what they do without them. Together with Food for Hungry, they hope to develop complex, multilateral global agreements with new partners, including the Canadian Embassy, the United Nations, Telus International, Microsoft, and the Guatemalan Ministry of Education so the education program will lead to full-time employment.
"It's really exciting stuff," he said, noting that he's working harder and longer than ever because this work is changing lives. "Every new client changes 1,000 lives forever. I don't know where all this leads, but we're called to take another step, and then we'll see where this all goes."