Senior manager at major bank explains why it has embraced RPA and how this benefits advisors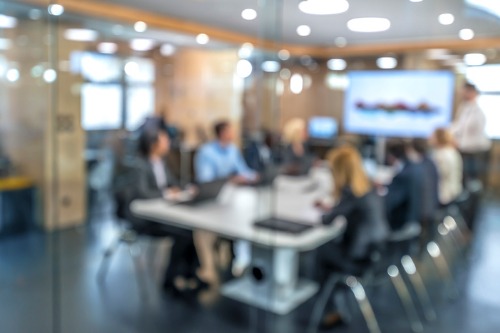 TD Bank Group has hailed its decision to embrace Robotic Process Automation (RPA) technology as a way of more efficiently preparing advisors before meeting clients.
John Capozzolo, senior vice president, is responsible for the leadership and strategic direction of its Canadian personal banking delivery. Addressing attendees at the recent Blue Prism conference in Orlando, Capozzolo reflected on the three-and-half years since the institution made the move to RPA and opened its arms fully to the potential of AI.
Unlocking value was the central premise, including reducing the need for employees to undertake tedious tasks that are "not meaningful", which led to high attrition. Capozzolo said TD was committed to ensuring people felt their work was engaging and productive.
He said: "The biggest benefit was that RPA in a connected ecosystem means we are changing the way our employees are doing work. As we automate predictable tasks, we are going to help you get retrained and reskilled.
He added that this begged some key questions: "Are your employees engaged? Are you [as a company] committed as roles disappear? Are employees actually getting retrained?"
From its introduction into the TD system in 2016, the bank now has more than 400 "digital workers" that undertake previously monotonous tasks that contributed to employer dissatisfaction.
Capozzolo added that one of the benefits of this has meant advisors in TD's 1,100 branches across the country are better positioned to address the needs of individual customers.
He explained: "Every day there is approximately anywhere between 15,000 to 20,000 appointments that are booked from calendars across the branches.
"Every 15 minutes, a digital worker will go into every calendar of the 1,100 branches and pick up names of all the appointments of existing customers. It will take that back into our customer information pod and various other systems to understand the customer and his or her holdings. What are the next recommended actions and what's coming up for renewal? What pertinent information should be populated on their 'be-ready' guide?
"So, as the advisor prepares for an appointment, he or she actually pulls this out and can look at this consolidated view of the customer they are seeing. They save 6,000 hours of capacity but more important is the insight this gives us in terms of data. We know on any given day the percentage of appointments for mortgages, credit cards, onboarding … we have that insight."