Special purpose acquisition companies are attracting more attention as investors look for ways to give their portfolios a boost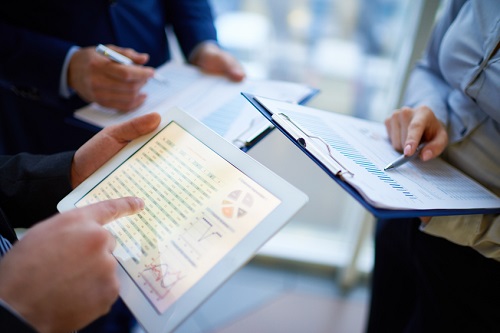 Modern investors are being forced to seek out investment opportunities that may at first appear to be out of their comfort zone. The term 'alternative' is now almost as synonymous as 'uncertain' when speaking about the current market environment. Special purpose acquisition companies (SPACs) are one such vehicle attracting more attention here in Canada as investors look for ways to give their portfolios a boost.
After Canadian SPAC Gibraltar Growth announced that it expects to close its acquisition of luxury retailer LXR & Co imminently, WP sat down with two of the leaders from Gibraltar to find out more about how SPACs create success.
"The synergy created between the SPAC's leadership team and the management of the company that gets acquired is what makes a SPAC successful," says Cam di Prata, co-CEO of Gibraltar Growth. "Success is also driven by the power of the SPAC's network to source transactions that are unique and interesting for investors - opportunities they typically don't get to look at because they get taken by private equity shops."
Deep expertise of the industry the target company operates in is also crucial. Having Joe Mimran, the founder of the Club Monaco and Joe Fresh brands, onboard as co-CEO has been integral in enabling the Gibraltar SPAC to both identify the LXR & Co opportunity and then close the deal.
Working with such renowned industry figures gives the acquisition target the confidence that their company is in safe hands and has the ability to go from strength to strength. Mimran believes LXR & Co is positioned well for growth and is confident of building the company into a sizable global business.
"I always trying to find trends before they become too crowded and I think in this particularly case we are building on the trend of re-commerce, which is growing exponentially and has got tremendous consumer interest, but is not yet overcrowded," Mimran says. "It also has a multichannel approach and is leveraging off of the luxury industry, which is doing extremely well. It is also leveraging off the trend of re-use and being socially conscious. These trends are the fastest growing category in the luxury market."
Founded in Montreal in 2012, LXR & Co has already expanded into the U.S. and European markets and performed well in both. Unusually, the luxury retailer actually achieves stronger results in markets outside of Canada. "Most Canadian companies start here and then break into the international market," di Prata says. "The company performs at a rate that is quite phenomenal. It makes, on average, $2,275 in sales per-square-foot, it's highly unusually to see that level of productivity."
Knowing the company has the ability to perform outside of Canada is a huge positive for di Prata and Mimran. They have set lofty targets, but see no limit as to how far – or quickly - LXR & Co can grow. "By the end of 2017, we will have 122 stores in Canada, the U.S., Germany, Belgium and the UK," di Prata says, "And, by the end of 2018, we will have 205 stores within those markets."
Related stories:
Future looks bright for Canadian SPACs
New product provides downside protection