Expert on human connection highlights five key habits to make the most of every client conversation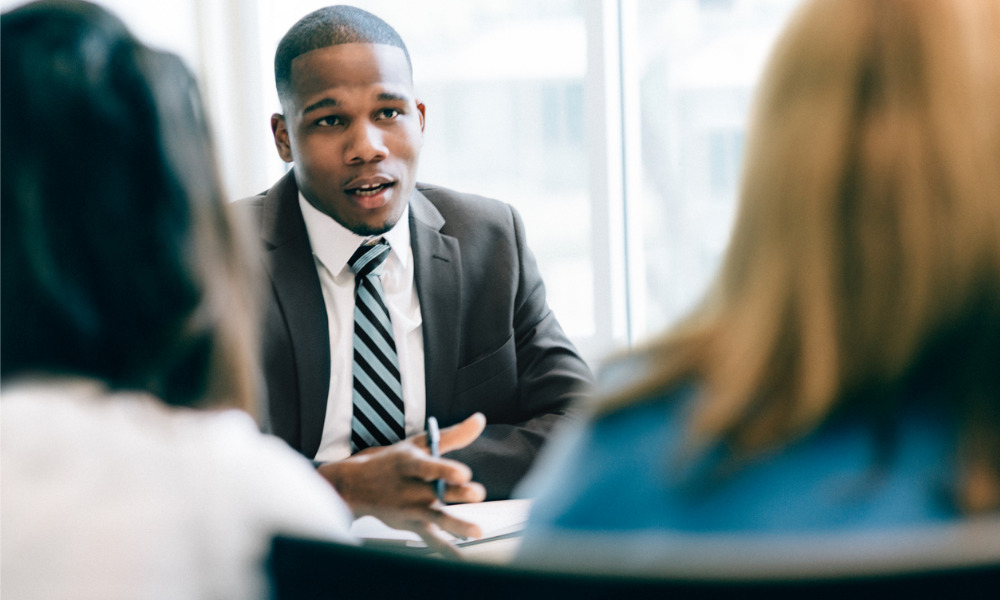 While financial advisors and planners are in the business of knowing how money works, those who genuinely care about building personal connections will be able to elevate their practice and make a real difference to clients.
That was the major message that Riaz Meghji, author of "Every Conversation Counts: The 5 Habits of Human Connection that Build Extraordinary Relationships," shared with attendees at the recent financial planning conference held by FP Canada.
"There are three questions when it comes to connection that we all ask … the first time we meet someone," Meghji said. "Do you care about me? Are you listening to me? And can I trust you?"
Especially because of the new hybrid world people live in, Meghji said, real connection isn't about perfection, but about being able to open up and admit imperfection. As risks of chronic isolation and loneliness soared over the past two years, the associated symptoms of stress, anxiety, and depression are having a real and large-scale impact on productivity and health.
He also warned about the pitfalls of operating at a warp-speed pace in the virtual workplace. While many professionals might be tempted to let connections fall by the wayside as they look to get things done, that creates an opening for misunderstandings as texts or emails are easily misunderstood, even when the person writing them thinks they're crystal-clear.
"The beautiful thing we can say about our hybrid reality is it's more accessible. … And it's more efficient, absolutely," Meghji said. "Efficiency can support productivity, but at the same time, efficiency can be the enemy of human connection."
To help advisors deepen connections with their teams and clients, he said to focus on the quality of questions they ask. With consistency, those connections will evolve into high-trust relationships, which will drive client engagement and retention, as well as collaboration among teams to provide advanced, professional planning.
"Above all, getting intentional and breaking out of autopilot mode [will allow us] to do one important thing: outcare the competition," he said.
The first step toward cultivating deeper relationships, Meghji said, is to make small talk bigger. Instead of a defence mechanism to avoid embarrassment, it's better used as an opportunity to holistically understand clients' needs, be honest about how to address their problems, and connect positively at a human level.
"You have to become a master of evoking a positive emotion," he said. "The difference that makes in the conversations you have … it'll move them from being transactional to potentially transformational."
The next key habit, he said, is to listen to people without distractions. To practice paying undivided attention to others, Meghji suggested asking someone for feedback to identify blind spots or bad conversational habits. Brainstorming questions to ask during client meetings, and just taking notes for threads to pick up on in later conversations, is also useful.
Another key to connection is showing up in a real way, which means shedding one's perfect persona in the moment. Rather than waiting for clients to open up about their private lives, he encouraged advisors to go first in being vulnerable, which can make clients feel safe enough to do the same. But before doing that, advisors should establish their authority and credibility with the other person.
"If they don't know you, and … they aren't aware of your expertise yet, and they're questioning your competency, that act of vulnerability can almost backfire and create distance instead of connection," Meghji explained.
Also crucial, he said, is being assertively empathetic. Instead of walking on eggshells and avoiding tough conversations, advisors can form meaningful connections by having the courage to have tough conversations, give feedback when necessary, and actively ask for other ways they can help and be there for clients.
Finally, he said it's important to make time to celebrate others. Apart from focusing on awards, accolades, and recognition, Meghji encouraged advisors to practice unsolicited appreciation and openly recognize people's gifts, actions, and contributions.
"We have the opportunity – if we're paying attention, and we're listening, leading with empathetic curiosity, – to create milestone moments, and truly … emphasize someone's significance," he said.