Rising star shares the approach he says has reassured his clients and grown his business during the COVID-19 crisis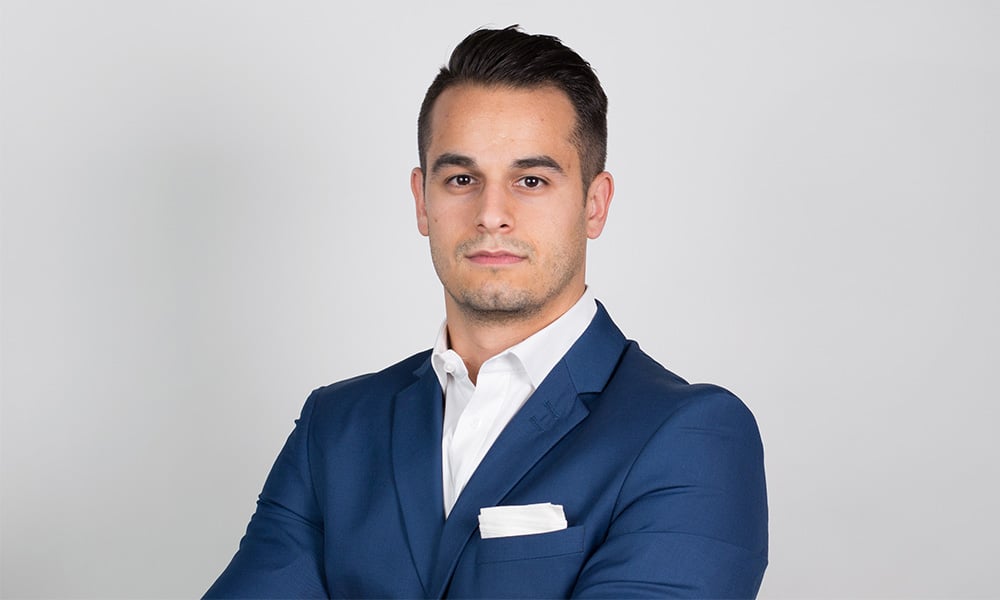 The COVID-19 market downturn was the first major crash a whole generation of advisors have faced. One of those advisors, who built his practice in the 11-year bull market, told WP that while the downturn has held a lot of tough lessons for him, he's been able to emerge stronger, more engaged, and even more trusted by his clients.
Steven Furtado told WP that he's managed to both reassure clients and grow his business during the downturn thanks to a policy of consistent messaging before markets turned, personal and client preparation, and ongoing communication. He put the advice he was given by veteran advisors to work and ensured that his clients' portfolios were cared for and anxieties were allayed.
"As an advisor, you want to prepare yourself as well as your clients for inevitable downturns in the market," Furtado says. "This one was unique for me because I weathered 2008-2009 as an investor, responsible for no one's assets but my own. This time around, I was at the helm of a book where I'm responsible for many families and individuals who count on my guidance, to make sound decisions during turbulent times. The experience definitely felt different this time around."
Adding to the challenge, Furtado says, was the distance that public health measures put between him and his worried clients. A combination of isolation and a scary news cycle isn't positive for anyone's thinking and Furtado says it was harder to be the reassuring voice he knew his clients needed when he couldn't meet them in person.
But reassure clients he did, listening to what veteran advisors had been saying over the years, especially in the two or three years leading to this downturn. While few predicted a pandemic as the catalyst, many were preparing themselves and their clients for a correction as the bull market seemed to go on and on. Furtado had been preparing for the correction, setting up his clients with a framework for their portfolios as a touchstone they could turn to for reassurance in hard times. He'd been messaging consistently, too, at events and webinars around how investors can survive a downturn and take advantage of the opportunities that will present themselves.
"I know to do that because I've listened to the veteran advisors," Furtado says. "I've listened to the people who I think have done it the best in the industry. I go to conferences, I meet people and network with them, and it's a common thread, that when the downturn comes, advisors need to pick up the phone to call their clients."
Furtado has seen plenty of opportunities, too, for his clients' portfolios and for his own practice. He says his proactive communication and consistent messaging had plenty of existing clients calling him saying 'what are we going to buy now,' and while he was able to acquire plenty of great companies on sale, he says he often had to caution his clients from striking too fast in case another shoe does drop.
In his own practice, he had plenty of new conversations as investors turn to him for advice. Furtado sees this uptick in interest driven by the same reason why someone goes to the doctor's office when their knee hurts, rather than when they are feeling fine. Someone whose portfolio just got battered on the market is more likely to look for solid advice. Furtado has been able to turn those conversations into new clients and promising prospects.
He's also been able to overcome an unspoken bias among some clients to turn to a "veteran" voice in difficult times. As a young advisor Furtado, accepts he doesn't have the experience of multiple market cycles under his belt, though he jokes that just because his uncles have been driving for 30 years more than him doesn't make them better drivers than he is.
More seriously, Furtado says that his consistency in messaging and presence as, first and foremost, a sounding board and a source of thoughtful advice to clients has established a level of trust that supersedes any biases around age. While he accepts he might have trouble backing up his messaging if he was just emerging in the business now, Furtado says the years he's put in already have proven his trustworthiness and value to his clients. Now he can communicate and comfort those clients with the authority of a veteran. He thinks that other young advisors looking to establish that authority need to focus on communication first.
"I would tell other young advisors that the time is now," Furtado says. "Communicate with your clients and prospects frequently and effectively as these are crucial moments where you can really showcase the value you bring them."