Advisors share efforts to help clients on the ground, direct charitable giving for relief and rebuilding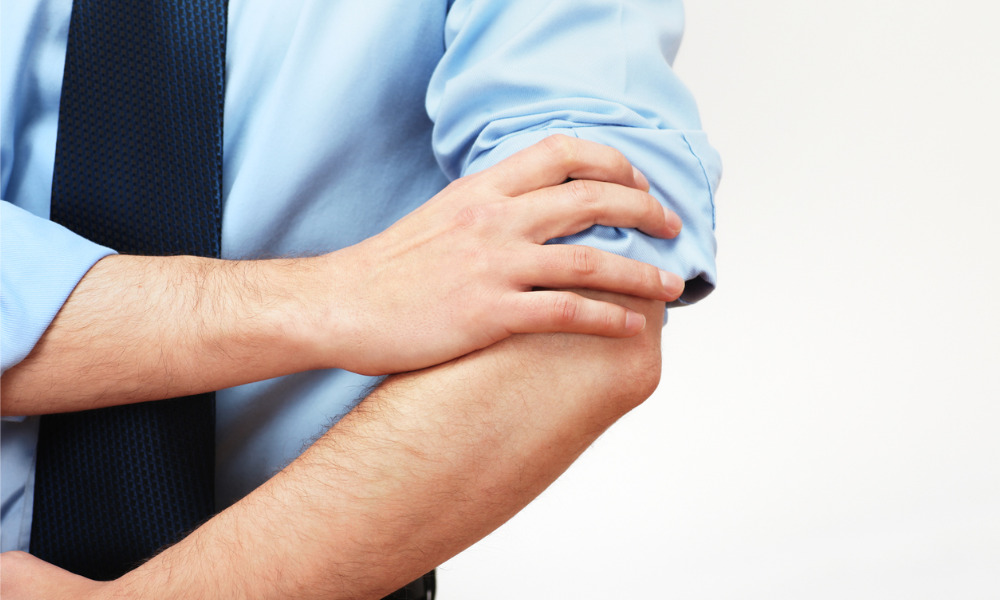 The summer of 2023 has been a hot one for Canada – hot enough to make the history books.
Stoked by aberrantly hot and dry conditions, Canada's record fire season has so far led to 42.7 million acres of forest burned this year as of Tuesday, according to statistics from the Canadian Interagency Forest Fire Centre.
With around 900 active fires including over 500 deemed out of control, the cruel summer has seen countless families displaced from their homes. Western Canada is feeling the brunt of the devastation, with news of calamities in British Columbia, Alberta, and the Northwest Territories still making headlines.
But as the unprecedented calamity continues to impact Canadians, independent advisors and wealth firms are doing their part to support clients and provide aid to those affected.
'People are facing serious disruptions'
Chris Anderson is a senior investment advisor, senior portfolio manager, and insurance advisor at RiverRock Private Wealth Partners with Harbourfront Wealth Management.
"Our practice serves a large number of clients in Yellowknife, NWT, and BC," he says. "People who have been on alert or evacuated due to the ongoing wildfires are facing serious disruptions to their lives."
For Anderson, the current fires hit close to home. His brother-in-law's family home was lost in the Monty Lake wildfires just two years ago; his family's BC property was in jeopardy but was thankfully spared.
During the height of the current disasters, his team reached out to clients who were temporarily displaced and staying in the Edmonton area; supporting clients in Yellowknife, another hard-hit region, was also a priority for them.
"Several clients reached out, not because they needed something but to let us know they may be harder to reach," he says.
Those affected by the wildfires, Turner highlights, are paying a deep emotional toll of uncertainty in the face of grief or personal loss. At RiverRock, a dedicated digital record-keeping service for client documents has been a source of some much-needed comfort.
"Space is limited on what you can bring during an evacuation. Our clients knew they could prioritize irreplaceable items to save without worrying about paperwork," he says. "We're also being flexible and rescheduling client meetings, taking calls, and meeting online based on client needs."
'A sobering experience'
Evan Turner, a wealth advisor at Nicola Wealth, was at the front lines of efforts to support those affected by the fire at Lake Okanagan in BC. Turner recalls how he, his wife, and their two children witnessed the blaze from their rooftop patio in downtown Kelowna, on the east side of the lake.
"Our naïve thought was that 'We're probably safe on this side.' Then all of a sudden, embers jumped the lake … the evacuation orders started piling in," he says.
Thankfully, Turner and his family were not affected. But realizing the ongoing danger, he emailed clients in the area to ensure they were fine. Aside from two who had to be evacuated, he was especially concerned about an elderly client in their 80s with no close relatives in town.
"I emailed them saying 'If you need a place to stay, let me know.' They replied to say thanks, and that they already accepted an invitation to stay with another friend in town," Turner says. "It was a pretty sobering experience to say the least."
An outpouring of philanthropy
With philanthropy woven into the fabric of its culture, Nicola Wealth immediately made a commitment endorsed by its founder John Nicola to give $50,000 to the Central Okanagan Food Bank. That expanded in size and scope into a $150,000 commitment from the firm, through the Nicola Wealth Charity Committee, to support Mamas for Mamas, United Way British Columbia, the BCSPCA, and the Red Cross.
The charitable pledge, along with inquiries from countless philanthropic clients, has also inspired a fundraising campaign dedicated to Kelowna wildfire relief. Through that campaign, clients have the option to support those same five charities via cheque donations; transfers from their existing accounts with the firm; or donating eligible securities in-kind from their personal, corporate, or trust non-registered accounts.
Clients also have the option to make in-kind donations through their donor-advised funds at the Nicola Wealth Private Giving Foundation. "It's a foundation, a tool, we've established to help some of our clients meet their philanthropic goals on an ongoing basis," Turner says.
"It's been heartening to see that we all really care. … It's not just us internally at Nicola Wealth, but also our clients that have this desire to assist."
At Harbourfront, Anderson has made personal donations to the Harbourfront Gives Foundation's BC and Northwest Territories Relief and Rebuild campaign. Danny Popescu, the firm's CEO, has said he would match up to $50,000 in donations raised for the Canadian Red Cross through the campaign.
"We cannot know the extent of the financial impact yet because the livelihoods of so many Canadians have been impacted. Some may be in rental accommodations while still making mortgage payments on a home they cannot return to," Anderson says. "As the smoke clears, we're here to help guide our clients through the uncertainty and offer support."