CWB Maxium Financial offers ambitious wealth management professionals loans to assist with expansion and succession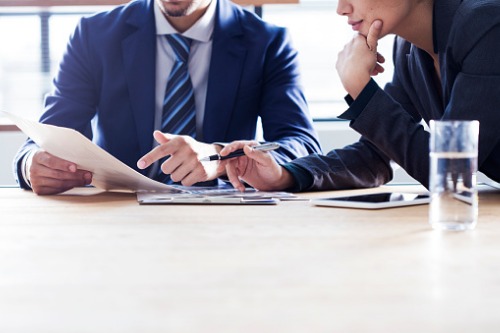 CWB Maxium Financial believes it's perfectly positioned to help advisors expand through acquisition as the industry faces an upcoming "succession cliff".
The company offers financing to advisors who want to acquire a new book of business, if they have a partnership buy-in or if they have a succession plan and want to transfer their book to an heir apparent.
It provides a loan secured against the advisor's professional corporation up to a maximum of $50 million. Tyler Wilson, associate and business development manager at CWB Maxium Financial, told WP the value is calculated by the recurring revenue generated by the book of business.
He said: "Ambitious advisors are one of the main groups of people [we attract], who are looking to expand their book of business and grow, as well as the more traditional style advisors who are just looking to transition out - maybe go golfing a little more and have someone take over their business."
Maxium Financial, a private commercial lending company that specialises in niche markets like dental, pharmacy and golf courses, was acquired by Canadian Western Bank about three years ago, a move Wilson said had opened doors.
The firm has since evolved, transitioning from understanding the cash flows generated by its typical client list to the credit risk and cash flows of an advisor. The financing service was rolled out two years ago, with Wilson taking it over in November, 2018.
He said: "As people learn more and more about it, it seems to be very well received and people are really starting to turn to this option.
"Typically, if you are with a dealer, the dealer may finance the books in-house but they may implement restrictions on that book until the loan is paid off and you have to stay with that dealer. If a better offer then comes along for another dealer and the advisor decides to switch, they can't do that unless the loan is paid off.
"That leads to the attractiveness of our financing because we don't care where the book is held as long as the advisor has the say over the client book and the dealer does not."
Another historic, and often restrictive, element when books changed hands is an agreement to split the revenues generated for a period of time until they are able to pay the purchase price. Therefore, the advisor who comes in diverts revenue to the advisor who sold the book for a period of time.
Wilson added: "When you introduce debt financing it's a win-win for everyone – the selling advisor gets their money up front, or a large portion of it, and the acquiring advisor, typically under our financing model, will have a larger cash flow from day one than they would have under the old-school agreements that were in place.
"We see a bit of a succession cliff coming up where the aging advisors are going to be looking to monetize their book and go into retirement. Then there will be more opportunity for the younger entrepreneurial advisor to start growing their business through acquisitions that way."
Relationship-focused, Wilson and his firm want to help entrepreneurial advisors fulfil their dreams of expanding and making a dent in the industry. It prides itself on making this as pain-free and easy as possible. The bank's new slogan is "Obsessed with your success" and Wilson is proud to take that mantra out into the market place.
"We are unique," he said. "There hasn't historically been a third-party financial institution that has dedicated a team to providing financing to advisors or wealth management professionals. It's appealing that way, where we have dedicated time, resources and effort into fully specialising in the industry and expanding the needs of the clients and our ability to tailor-make our financing and build relationships .
"We are looking for those successful advisors who are looking to better themselves and their business through sustainable growth."