Advisor leader at Edward Jones shares how he built a practice from scratch, and his three-step formula for success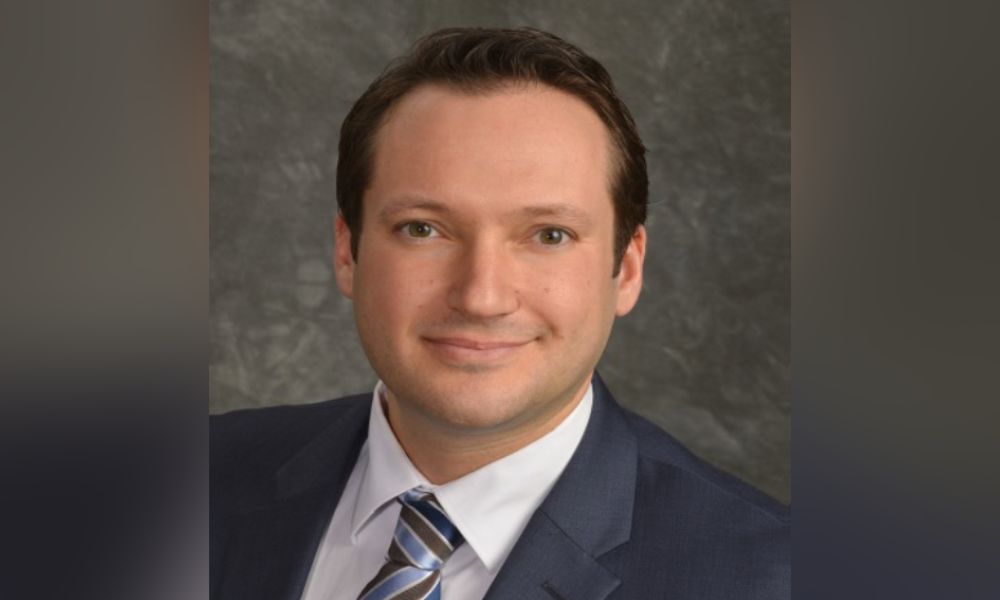 For Jonathan Rivard, financial advisor and Eastern Canada Leader at Edward Jones, his first exposure to the financial industry came when he was 14 years old.
"My parents were both social workers. They didn't have a pile of money, but they did have a trusted financial advisor," Rivard recalls. "My two brothers and I would always sit at the kitchen table as he provided advice and guidance to my mom and dad."
Shortly after that, he decided to invest $1,500 he'd earned from mowing lawns with the advisor; that investment dwindled down to $750. After that experience, Rivard decided he never wanted anyone to go through the same thing.
"That led me to take Finance and Economics in university, and ultimately get into this industry," he says.
Aside from being able to work with investors who need guidance, Rivard wanted the autonomy to build a practice and work with clients he enjoys spending time with. The opportunity to develop as a leader, so that he could better serve clients and colleagues, was also crucial for the career he envisioned. He found all three at Edward Jones.
Rivard started his practice from scratch as a 23-year-old advisor out of university. From a humble start of meeting clients one at a time, he has amassed a roughly $300-million book of business that's heavily concentrated with a core group of just under 100 families.
"That growth really happened as a result on focusing in two main client bases, which were farmers and professionals," he says. "The one thing that's consistent across our client base is they're all good people with similar values."
By his estimates, 80% of the assets Rivard manages is connected one way or another to agriculture. From a nucleus of farming families, his practice has expanded to include lawyers, accountants, and engineers who do assessments on farmland properties. Over the course of 27 years, he's also taken on physicians and teachers as clients.
"Whether someone's a farmer or a teacher, they want an advisor they can trust, and investments that are easy to understand," he says. "They also have realistic expectations around returns, and want to invest in alignment with their goals and objectives."
Today, Rivard works closely with a team of eight highly qualified partners who help him lead 400 advisors across Eastern Canada. It's an ambitious and challenging purview, but one that he takes on in stride.
"Our focus is very clear. Our key priorities are to deliver client value, branch value, and an incredible leadership experience for our associates," he says. "I look at it from an opportunistic lens, so that we can clearly articulate Canada's retail market opportunity to our advisors and their support teams."
According to Rivard, roughly 90% of the Canadian retail investor market is captured by the country's five biggest banks. As one of North America's largest and oldest brokerages, Edward Jones has the muscle to compete for market share in Canada's tough-as-nails mass market space.
As a financial services veteran of more than two decades, Rivard stresses the importance of business and financial acumen in delivering value for clients. And while technology, work structures, and investment flavours may change over time, he believes one three-step formula will prove timeless for advisors to succeed in the business.
"One, you have to be a continuous learner with a mindset of opportunity. Two, you have to identify your ideal client – not just by the size of their assets, but based on genuine interest – and execute a plan to offer that group value. And three, you need a relentless focus with a servant leadership attitude, as opposed to one of self-interest," he says.
"Whether it's someone who started 20 years ago, or someone who's just starting today, I think those three items will help them build a large practice that can last into the future."