Talent acquisition manager explains recruitment process and why firm appeals to entrepreneurial finance professionals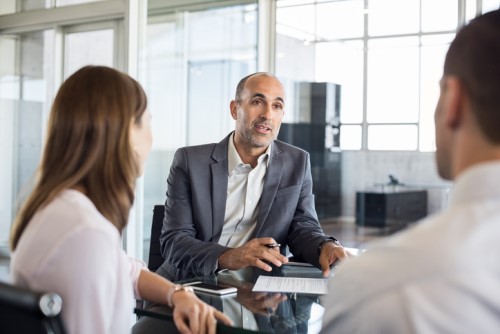 Edward Jones believes it has the ideal platform for advisors – and those wishing to transition into the industry – to make a meaningful impact in clients' lives.
Ann Felske-Jackson, principal, financial advisor talent acquisition, told WP that about 70% of the company's new advisors come from two areas – affiliated financial services like banking, accounting, mortgage professionals and insurance business, or professional sales and services.
The idea of a switch is appealing because, while they have clients, they want to be in a position where they are making more of a difference to their lives.
She added that regardless of your route to Edward Jones, the firm has a rigorous process to assessing potential employees' skills and traits.
"We have a lot of data and studies on that and we use it to validate and re-validate [skills] over time," Felske-Jackson said. "As we go through the interviewing process, both career-changers and those who join us from within the industry meet with a recruiting professional and also with our own advisors out in the field.
"They'll go through something called 'A Day in the Life' and a kind of a virtual assessment to evaluate their competencies. By the time that's all completed, we have an overview of the competencies for each person that's applying to the role and we know from our past studies which of those competencies match up to our most successful advisors, and those who have gone on to build successful practices and deeply serve clients."
Felske-Jackson, who made the career switch to advisor 10 years ago, believes that the freedom Edward Jones grants it advisors, married with the support and backing of a large firm, appeals to ambitious professionals who want to scale a business and gain career fulfilment.
She said: "Regardless of where that career change might have taken you from, we often hear that they like the autonomy to run their own practice; to be an entrepreneur, but also have the backing and support of a large firm.
"They want to start their own business or practice but need the help, training and support of a large firm. We also find that our integrated tools, technology and platforms allows them to spend more time with clients.
"For career-changers, particularly, they might say I have a high interest in helping families but need help when it comes to managing the business side. That's where the tools and technology platforms comes in. In addition, we have that flexible schedule and ability to give up the commute, which seems to very high on many people's list."