With an advisor-first ethos and a platform-agnostic approach, the firm is striving to provide support that truly listens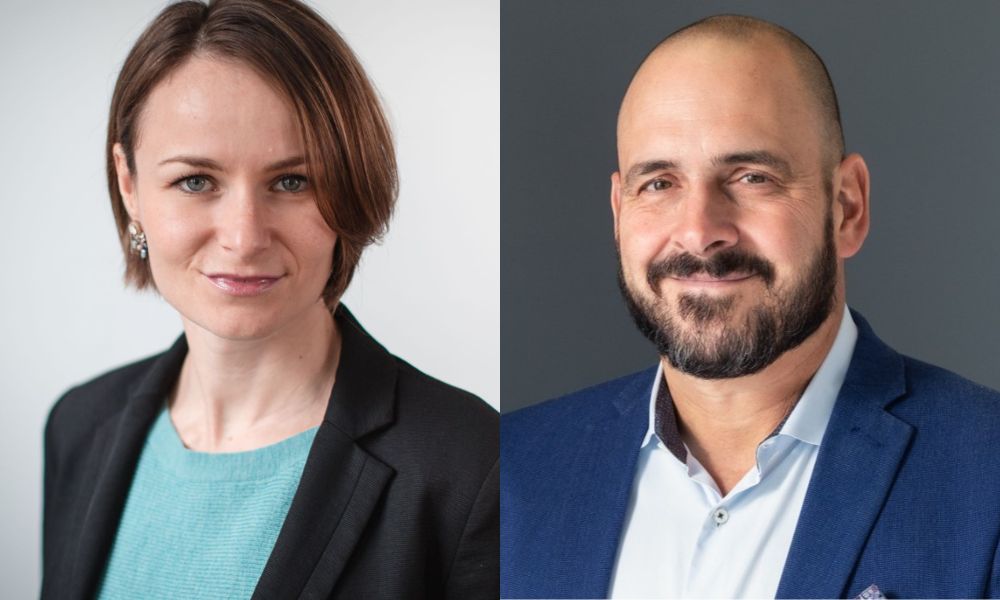 This article was produced in partnership with Designed Wealth Management.
Designed Wealth Management is not even a year old, and there are different strategies and parts of the business that are just coming to the surface. But the firm has a grand ambition to be a true disruptor in Canada's investment industry.
"In this industry, lots of companies are working with advisors, or wanting advisors to be with their firm. And on the surface, that's what we want to do," says Gillian Kunza, CEO of Designed Wealth (pictured above, left). "But we do want to be very different."
In light of the recently enacted client-focused reforms, countless advisors have been inspired to make a break for independence; many firms looking to welcome new professionals into their networks are promising exactly that. But all too often, Kunza says those same firms make decisions from the top down or internally, without much if any consideration for the individual advisor.
"We wanted to look at our business and say 'everything here has been designed with a real consideration for a lot of different voices,'" she says.
Based on recent news of advisors breaking away from bank-owned brokerages, it might be tempting to think the industry is neatly split between "independent" and "non-independent" firms. But according to Michael Konopaski, Chief Financial Officer, nothing could be further from the truth.
"After attending so many conferences over the years, I've learned that most, if not all of our competitors are looking for scale and standardization," Konopaski (above, right) says. "Where I would say we stand apart is we're taking a look at the advisor's practice, and helping them create, if not customize the business model for their own practices rather than adopting ours."
Because the firm isn't owned by a large public company, it's less prone to the pressures that come with having to announce quarterly earnings or report to investor shareholders. Advisors also have the opportunity to share in the firm's growth and future success through an inclusive limited partnership structure.
Importantly, Designed Wealth is committed to providing compliance, finance, and operational support irrespective of an advisor's preferred regulatory platform. It's currently a member of both the MFDA and IIROC, with plans to apply and be registered with the Ontario Securities Commission as a PM firm. In addition, if a portfolio manager comes seeking help to start their own PM firm registered with a provincial regulator, Designed is also willing to help them through the process.
"We think the firms in Canada's investment space can be arranged along a continuum of independence," Konopaski says. "On one end, you have large institutions where advisors are just essentially employees. On the other end, advisors are able to build their brand, their book, and their business how they want within the limits of regulation – and that's where I think we are."
From an operational perspective, the firm looks to offer solutions that enable rather than hamper the advisor-client relationship. To that end, it selects integrated systems with top-of-the-line account onboarding, superior account access, and best-of-breed trading systems. Designed also consistently engages with advisors – including ones they don't work with – to ask what they may need to grow or elevate their practice.
"If it's something we maybe haven't considered before, we don't tell them it's not available," Kunza says. "We look into it and we can see if we can make it available, even if it's just for one advisor that might want it. That's what we've committed to."