'I want to be a complete wholesaler, not just a one-trick pony', says regional sales VP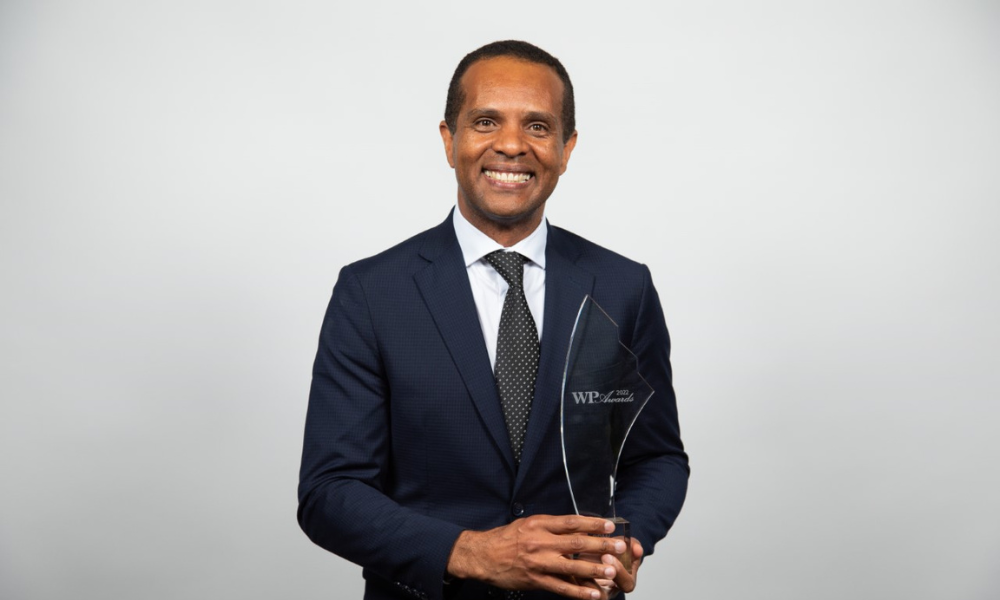 Patrick Graham, vice-president of regional sales for Franklin Templeton Canada, said winning the WP Award for BDM/Wholesaler of the Year felt like being at the Oscars.
"It was an amazing experience for me," he told Wealth Professional. "When the envelope was opened, my heart was pumping. I was there to represent myself, my team, and Franklin Templeton. So, it was a breath of fresh air when my name was called.
"This means a lot to me. I think it confirms that the hard work I have done throughout the very challenging year that we just experienced is being recognized by this prestigious award. It is a recognition that I share with my team and Franklin Templeton Canada. It's also an award that I share with my current financial advisors who support me. It's a recognition that I will use to attract new relationships because advisors like to partner with winners and, in this case, I'm a winner."
Graham worked to add value to advisors throughout the year. He noted that he was able to leverage technology, develop a new approach to business development, and demonstrate how Franklin Templeton's various departments could also support advisors.
Franklin Templeton is committed to partnering with visible minorities in Canada, so he recalled confirming a meeting with one of Franklin Templeton's Mandarin-speaking portfolio managers in Hong Kong to help a Mandarin-speaking advisor here land a high-net worth prospect.
He also noticed that several of the financial advisors he worked with were struggling with mental health issues during the pandemic, so he created a wellness program for them. He worked with Franklin Templeton's fitness experts and guest speakers to develop a variety of seminars, which addressed healthy eating, meditation, and physical activities, which got advisors moving.
"That contributed not just to relationship growth, but also sales growth year-over-year, which more than doubled," said Graham. "So, that was a highlight because it was a challenging year where anxiety was high because of the pandemic, and being able to provide some form of wellness program was the main attrition for my success.
"But, partnering with financial advisors is more meaningful than that. It's trying to identify ways of knowing their needs for their overall success. If they're not physically or mentally healthy, then everything crumbles. And that was one of the issues that I identified last year because quite a few of our advisors were exiting the business because they were struggling with pandemic challenges."
Graham thought what set him apart was he not only came up with great ideas, but executed them.
"What might have separated me from some of the wholesalers out there is they have the wealth of knowledge and ideas, but may lack in execution," he said. "Maybe part of the reason why we were successful in 2021, leading into 2022, was my execution on those creative ideas that I had.
"I'm taking a holistic approach, and looking at what areas I need to explore and can leverage at Franklin Templeton rather than just going in with the product. I want to be more of a complete wholesaler as opposed to a one-trick pony wholesaler. That's my legacy. It is how I want to be remembered, and it's how I want to promote myself: as someone who can really partner with advisors when it comes to their overall needs for their long-term success."