'This is a once in a 100-year challenge for us as businesspeople', says CEO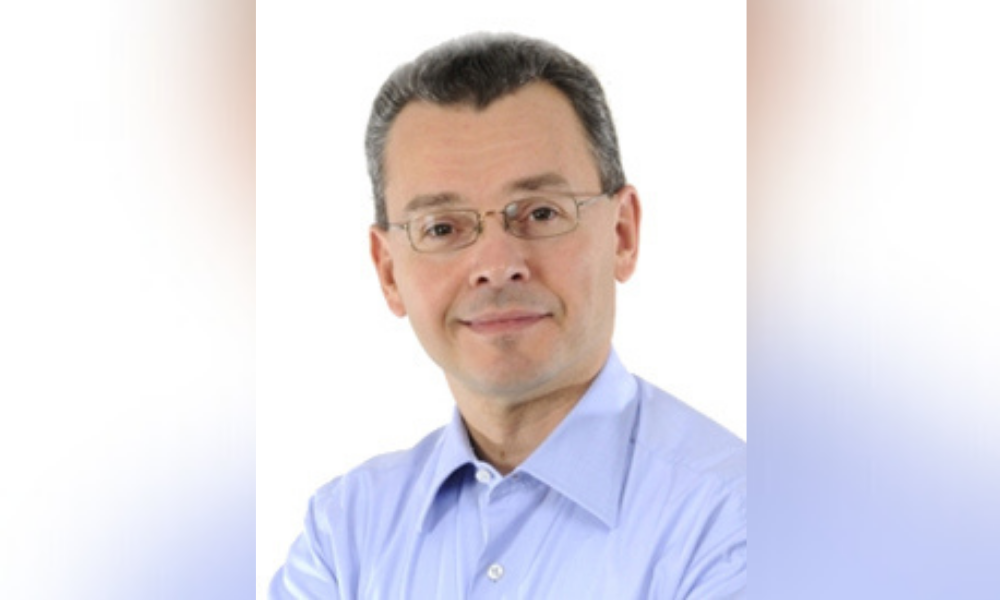 Many advisors and the companies that support them are seeing an increase in late-pandemic malaise that is impacting advisors, clients, providers, and their staff, according to one cybersecurity CEO.
"I run two companies and both of them have high contact with professionals, and we're noticing this malaise," Larry Keating, president of NPC DataGuard, told Wealth Professional.
"There's a work-from-home paradox because people want the benefits. They don't want to get in the car and sit in traffic, and get interrupted in the office, and do all those downside things. The problem is a lot of people just don't have the discipline to stay healthy and productive."
While Keating noted that some are doing well in it, he noticed when he surveyed his staff that 60% said they wanted to work from home, 20% said they preferred hybrid, and 20% wanted to return to the office. But, when he asked how they were doing, many of the 80% admitted to feeling 'blah'. He attributed that to them not being personally disciplined enough to separate their work and home life, take breaks, say no, and stay in touch with other humans. He also noted that booking Teams and Zoom calls back to back, without travel time now between them, can burn people out.
"The thing that we're seeing is that some people are very vulnerable to the isolation and burnout, yet they still want those benefits of the work from home," said Keating. "So, it's a bit of a paradox and we're all trying to figure out how to work through it."
Keating said the pandemic lockdown has caused CEOs, like Tim Cook of Apple, to express concerns about mental health as well as decreased productivity since there haven't been hallway conservations resulting in new product ideas.
He noted that advisors who've kept their offices open during the pandemic because they were deemed to be essential services are dealing with increasing anxiety – particularly with their clients.
"They're dealing with the angst people are having and what's going on in the marketplace," he said. "So, I think financial advisors need to be particularly vigilant in understanding how that is impacting them because, without question, we've seen an increased level of people having a shorter fuse and increase in irritability in our client base."
"This is a more subtle kind of mental health issue because it can creep up on even the strongest of individuals. A lot of CEOs are saying to me, 'I'm done with work-from-home. I was fine for 18 months, but now I'm showing signs of a lack of engagement'. Management and leaders can be particularly hard hit because we're used to doing management by walking around and having hallways conversations or observing how things are working, and you can't do that right now. And, I think wealth professionals are dealing with an extra layer of that."
While Keating is monitoring this malaise in his shop, he noted it may be one of the drivers behind the "great resignation", where people feel they need a change.
"I'm seeing more of it in my companies than in 35 years, and we have a very high average tenure," he said. "But, what I'm seeing is people saying, "I need change, I need change, I need change. I think that, in part, the great resignation is driven by this little bit of malaise. People say, 'I like being at home, but I don't know what's wrong that makes me just feel blah'. They can't even nail it down. And what I worry about is that we've seen more instances of people just outright saying, 'I can't work right now' and taking doctor-recommended six-week week breaks off work."
Keating suggested that advisors can take a few steps to prevent this creeping up on them, especially as they deal with clients increasingly feeling this ennui. Teams should talk about how they're doing, so they can pick up any changes. It's also important to structure conventional workdays with breaks while they're still working at home, and ensure that they have the proper internet and cyber-secured computers in a good work environment to work at home. They should never store confidential client documents on the kitchen table, where family can see them.
He also regularly asks staff at meetings how they're doing and has his managers carefully monitor the amount of time that staff are putting in, ensuring that they're taking proper breaks, and calling those putting in extra-long hours to encourage them to strive for more work-life balance and spend more time with people whom they enjoy.
"It's challenging," he said, "because this is a once in a 100-year challenge for us as businesspeople."