As traditional family structures change so do the planning needs of regular Canadians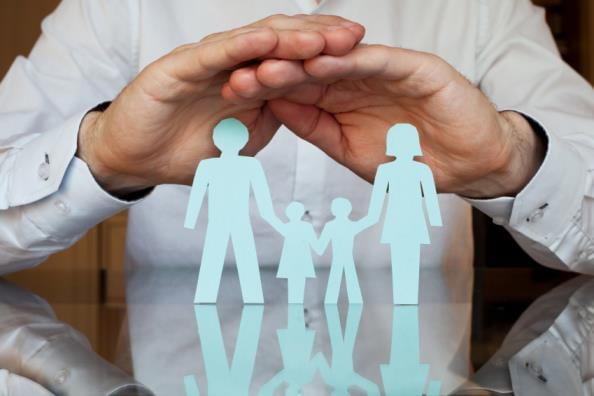 The traditional family structure is changing and so, therefore, are the financial circumstances and planning needs of modern Canadian families.
Newly-released 2016 Canada Census data found that the number of multigenerational families has risen by 37.5% in the last 15 years and instances of blended families are also becoming increasingly common. In addition, 12.3% of families in Canada are stepfamilies.
A recent TD survey found that 66% of Canadians living in a blended family say they face financial challenges because of their household situation, and 47% find juggling these challenges stressful.
TD Wealth
financial planner Shelley Smith has a number of clients in blended families and is not surprised by the survey's results.
"If someone started a family but then got divorced and is raising children on their own for a number of years, they tend to run a very tight ship," Smith says. "There's a good chance that if that person gets together with someone new, they are also going to be running their own ship in a very different way. There is no standard set of rules for budgeting; people will do it in the way that makes sense for them and their family."
The top three financial challenges faced by people in blended families include determining who pays for ongoing household expenses (25%), having different views on managing the household budget (23%) and determining household saving priorities (21%).
The TD survey also found that 40% of Canadians who consider themselves part of a blended family did not discuss a strategy for combining their finances before they moved in together. It's a mistake that can lead to significant emotional stress and something Smith often comes across in her practice.
"People don't talk about finances, it's not something fun to discuss," Smith says. "Advisors should recommend scheduling a time, don't pull it out of the air on a Saturday afternoon. Make sure both people are involved and bring their complete financial situation to the table. Clients should be openly talking budgets and process, and definitely not hiding a line of credit or bank account."
Advisors have an important role to play in making the blending of finances as stress free as possible. Both sides will likely have different views and attitudes on budgeting and risk, and an advisor should encourage both parties to express their opinions before they move in together or get married.
"People develop biases toward money based on their background and experiences, and those attitudes can be harder to change as people get older," Smith says. "The biggest challenge for an advisor is identifying those biases. Sometimes, when you are in a meeting with a couple, one party may be quieter and less willing to bring up the points they disagree on. The advisor must be congnisant of making sure each individual has time in the meeting to share their opinion."
"If one is person is reluctant to voice their opinion, you will not get complete buy-in on the relationship side. You need both people to be equally involved and comfortable to speak."
Related stories:
How to become your clients' personal CFO