The industry is positioning for the long haul as semiconductors become even more critical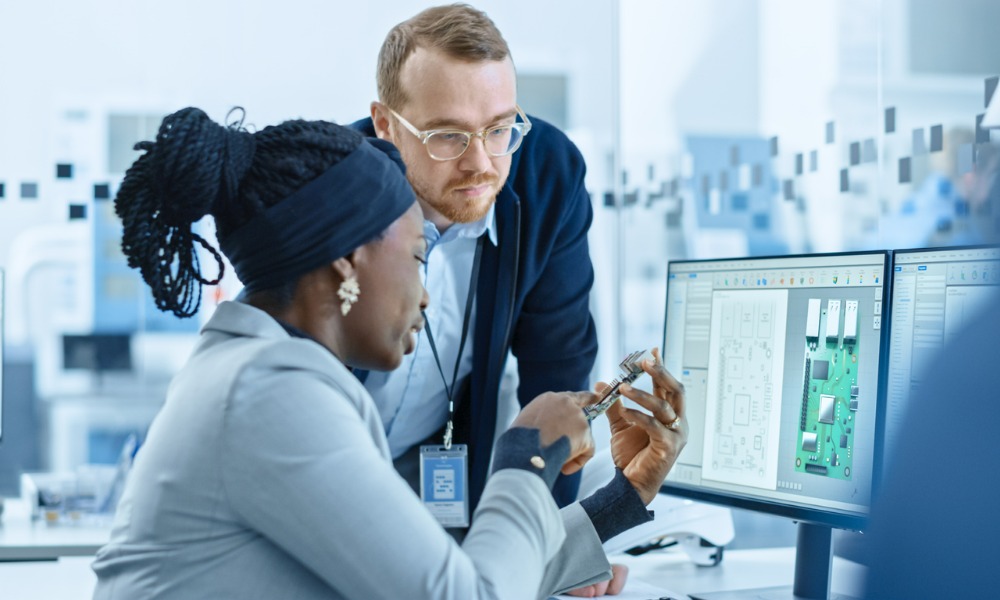 During a global semiconductor shortage that is slowing everything from automobile to computer manufacturing, Horizons ETFs has launched a semiconductor fund to support more manufacturing of this important little component that's increasingly making the world go around.
"We've started expanding our thematic emerging technology thematic ETFs, with blockchain, Industry 4.0, and a few other ones, but this is one of our new ones," Hans Albrecht, a portfolio manager at Horizons ETFs, told WP. "This Horizons Global Semiconductor Index ETF (CHPS) has only been around for a couple of months now, but we're getting very good reception. I think the message that chips are integral to almost everything has really resounded with people."
Semiconductors are used in everything from cars to consumer electronics, including electric toothbrushes and electric vehicles. Albrecht said about two-thirds of the more sophisticated ones now are made in Taiwan while only 12% are made in the United States.
When the pandemic began, many product manufacturers cut their production, so the chip manufacturers did, too. Now, as the global economy slowly reopens, there are supply chain issues because it takes a long time to catch up with that production and some companies warn it could take years.
Still, Albrecht said, consumers want more electronics, businesses are modernizing digitally, and governments are increasingly relying on digitization, so "you're getting the stars aligned that support this kind of theme as being very long-lasting."
The increasing manufacturing concentration in Taiwan – with its unpredictable weather, potential Chinese threat, and pandemic-highlighted labour vulnerabilities – has caused many countries, including Canada, to consider their own semiconductor production. But, Albrecht said each specialized facility can cost billions of dollars and take a very long time to come online, so not all countries may move into this space.
"Our fund's mandate is to go where the focus is. So, while the revenue and focus remain in Taiwan, and more than half of the production is there, so it remains a very important part of the world," he said, "we're able to pivot to where that evolves over time."
While Albrecht said other funds, such as those in the U.S., only support U.S. semiconductor production, Horizons' CHPS fund is also looking at valuations in countries other than the U.S. that may be lower than a company like Apple's.
Horizons' new fund is also allowing investors to support both the manufacturing chip companies and the companies that build their equipment – which can cost $150,000 a machine. Horizons' fund mix includes companies such as Taiwan Semiconductor Manufacturing Co. Ltd (TSMC), Nvidia Corp., Intel Corp., Applied Materials Inc., and ASML Holdings in the Netherlands.
"It looks like we're going into a period of a lot of different regions in the world expanding their production capacity in semiconductors," he said, "so they're all going to have to buy the equipment that makes semiconductors. That's why you want to have funds that have good weighting, and our fund has a very good weighting with those companies around the world, so it's not just the Nvidias and Intels."
"As you get into some of those global names, you look at more reasonable valuations," he added. "I think that does a couple of things for your portfolio. It moves you out of the sort of typical Canadian and U.S. names that everybody tends to own enough of. It moves into international names, which are equally as important from the perspective of a proper allocation to the space because the growth is happening out there, and not just in North America."