Latest report from nationwide real estate brokerage expects improvement by the middle of 2023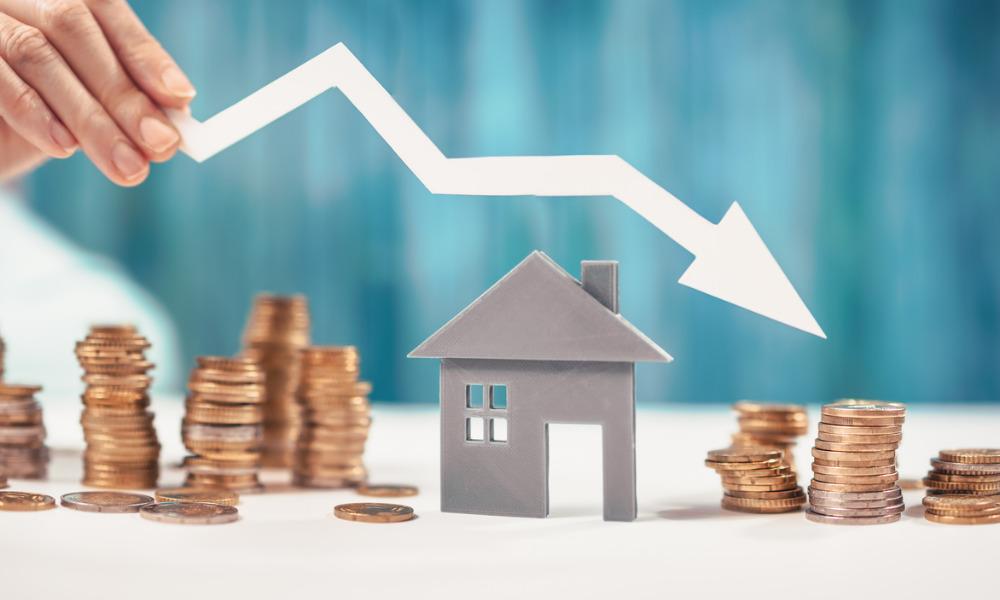 Homeowners and real estate investors should be prepared for some challenging conditions in the coming months.
Nationwide brokerage RE/MAX Canada has just published its 2022 Fall Housing Market Report which shows anticipation among its brokers that the national average residential sale price will drop 2.2% in the final quarter.
The most recent national HPI from Teranet-National Bank showed a record drop for Canadian house prices in August.
With rising interest rates, higher inflation, and global economic uncertainty, buyers are less abundant or willing to make a major purchase in the near term.
That means that, in some Canadian housing markets, double-digit declines will be seen in average prices.
For example, across Ontario prices could be flat or decrease by 2-10% in the September-December portion of 2022. Oakville and Muskoka are expected to buck this trend.
For Western Canada and the Prairies, prices could fall in the 0-6.5% range, with the exception of Calgary and Edmonton.
However, across most of Atlantic Canada brokers are expecting modest price increases in the last three months of the year, due to its relative affordability compared to the rest of Canada.
Halifax, NS (+1.5%), Moncton, NB (+6%) and St. John's, NL (+7%) should all see solid gains, while Charlottetown, PEI, is the only market where sale prices are likely to fall 2% on average.
Long-term investment
The remainder of 2022 will not be good news for many homeowners with the Leger survey behind the report showing that 44% of respondents will be putting homebuying on hold due to interest rates.
But Christopher Alexander, president at RE/MAX Canada, is confident that things will improve, noting that the current lull is only temporary.
"While we are still facing significant housing supply shortages across the country, many markets are experiencing softer sales activity given recent interest rate hikes," he said. "This provides some reprieve from the unprecedented demand and unsustainable price increases we've seen across Canada through 2021 and in early 2022. Until housing supply increases, these 'boom' and 'bust' cycles will likely be a recurring event."