RBC's VP of Retirement Strategy explains how bank is working to help people overcome their fears of outliving their nest egg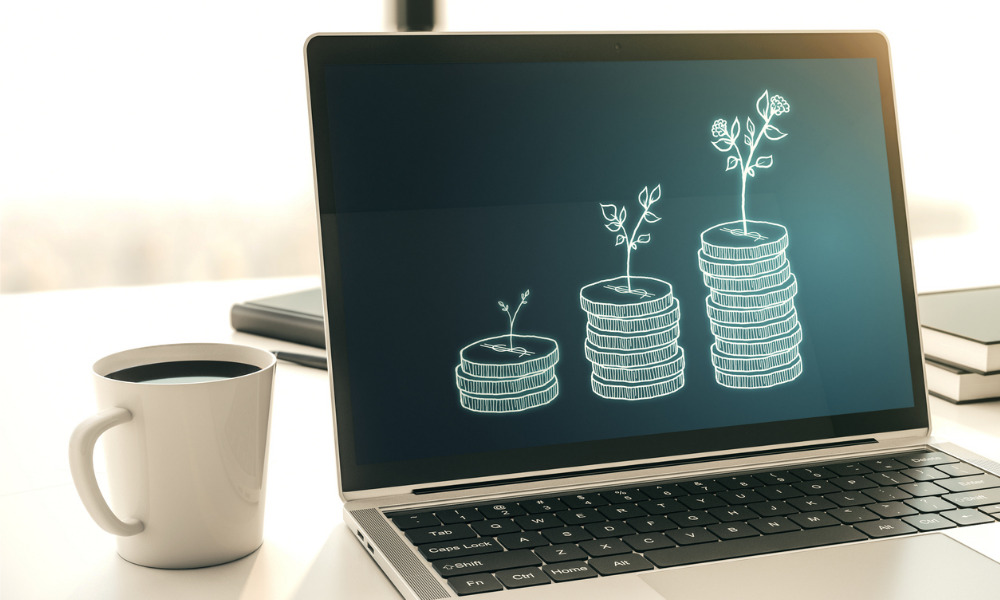 Among Canadians whose retirement years are on the horizon, the fear of outliving their nest egg has edged up, but their plans to prepare for it haven't necessarily kept pace.
In the most recent wave of the biennial RBC Retirement Myths and Realities poll conducted between May 21 and June 1, 2021, a 55% majority of pre-retirees above the age of 50 expressed anxiety about no longer having a paycheque and having to draw on their retirement savings for income. Tellingly, more than four fifths of those respondents who weren't retired yet (83%) said they've saved less than they think they'll need.
"The first time we asked this specific question [of not saving enough for retirement] was in 2019," says Rick Lowes, Vice-President, Retirement Strategy at RBC. "Compared to then, the most recent survey findings were higher by around three percentage points – not necessarily surprising, but obviously something that we want to try to improve."
The sense of urgency was particularly acute in some respondents. According to the poll conducted by Ipsos, as many as one third (32%) shared a belief that they'll outlive their money by more than a decade.
Lowes says the last time RBC asked that question was in 2010, though that time it was posed to a subset of the same population of respondents that had at least $100,000 in assets; compared to that number, the latest results are higher by five percentage points. The most recent survey also showed greater concern among those with less than $100,000 in investable assets, as 88% of them thought they'd run out of retirement savings at least 10 years early, in contrast to just 77% among those with a minimum of $100,000 in investable assets.
"With higher inflation, people are going to worry about whether their dollars are going to stretch far enough," Lowes adds. "I would be pretty confident that even more people would feel unready for retirement if we conducted the survey right now."
The survey found that 50% of pre-retirees above the age of 50 have a financial plan to help take them into retirement. However, only 20% said they had created a financial plan with the help of a financial advisor or planner; 22% said their financial plan is only in their head, and another 8% said they have a plan written down that they created themselves.
"Based on some of the research we've done and what we've heard from our advisors, I think there's a few things holding Canadians back from working with an advisor," Lowes said. "I think a lot of them may feel they don't have enough assets to qualify for financial planning support. They may also feel some anxiety about what they'll find out – they're afraid of asking the question and getting an answer contrary to what they're hoping to hear."
While many Canadians may be concerned about not qualifying for advice, Lowes says RBC has built up a large network of advisors to serve everyday investors. Beyond that, the digital planning capabilities the bank has established over the years ensures that virtually all Canadians get help with their planning needs.
"For one of our digital offerings, MyAdvisor, we've introduced a new retirement planning capability that will allow clients to look at their cash flows over time, and project whether there's going to be any anticipated shortfalls at any point during that time," Lowes said. "From there, they can sit down with their advisor and walk through the different ways they can address those shortfalls, which really helps clients feel a lot more confident and prepared for their retirement."
Despite the fears that Canadians may have about outliving their retirement assets, Lowes says financial planners have many tools at their disposal to help create a plan that considers the retirement lifestyle clients desire, the assets they have available, and the different income sources and strategies within their reach.
"I would encourage everybody possible to take the time and set up a meeting with a financial planner or a financial advisor," he says. "A lot of people have been working for 40 to 50 years, and they may be thinking about pursuing a passion or their own second act. We want people to have a chance to think and talk through that with an advisor, so that they determine what they will need from an income and expense perspective."